Faith Hill Looks Unrecognizable On Magazine Cover With Husband Tim McGraw
KEY POINTS
Faith Hill and Tim McGraw graced the cover of People magazine ahead of the release of their series "1883"
Several netizens said Hill looked so different on the magazine cover, and they speculated she had some work done on her face
A fan defended Hill and said she only embraced her natural curls and her wrinkles were visible in the picture
Faith Hill and Tim McGraw's cover photo for People magazine raised some eyebrows because they looked "unrecognizable" in it, according to the netizens.
People shared Hill and McGraw's cover on Instagram, and netizens immediately flooded it with comments because they had a hard time believing it was the country songstress on the cover.
"That's not Faith. There's no way," one commented.
"She looks like she had a little too much work done," a second user wrote along with a flushed face emoji.
"Love them both. That looks like Tim but that doesn't look like Faith. Is it the makeup or something. Don't know," a third user added.
"Why can't famous people just age naturally [frowning face with open mouth emoji]? Most women in Hollywood are unrecognizable on Instagram," one wrote with face with rolling eyes emoji.
Another user said Hill was "morphing into Beyonce." Another questioned the magazine if it was really Hill because "she looks so different."
Meanwhile, some also said they didn't recognize McGraw as well.
"Didn't even recognize this couple for a second," one commented.
"I almost didn't recognize them," a different user added.
"They look different," another wrote.
Even if many felt Hill looked different, some said it was her, she just embraced her natural curls. Multiple users also defended the magazine because, for them, the cover image was "perfect." One defended Hill from the allegations that she had something done on her face.
"Nice to see her embrace her natural hair," one fan wrote.
"For everyone saying she's had work done she hasn't! It's her darker natural hair she's embracing and if you zoom in you see her wrinkles!" the netizen commented. "They edited her a little too much but sorry to disappoint, Faith has had ZERO work done she's a natural beauty!!!!!!"
"They are reflecting the characters they are playing in 1883," a third user explained why the couple looked that way on the cover. "At the Fort Lauderdale Tortuga Festival last month, Tim flew in to sing — his beard is dyed brown for the show. He talked about how different they look."
According to People's caption on Instagram, Hill and McGraw faced plenty of challenges when they were filming the "Yellowstone" prequel "1883" in Montana and Texas, including rattlesnakes, fields strewn with cow patties and Texas' sweltering heat. However, they managed to navigate the separation between their real-life marriage and the couple they play on the show.
"We have made it a point not to work on our scenes together until we're on set," Hill told the magazine. "It's important that we react to one another naturally as characters not as husband and wife."
"1883" is coming to Paramount+ on Dec. 19.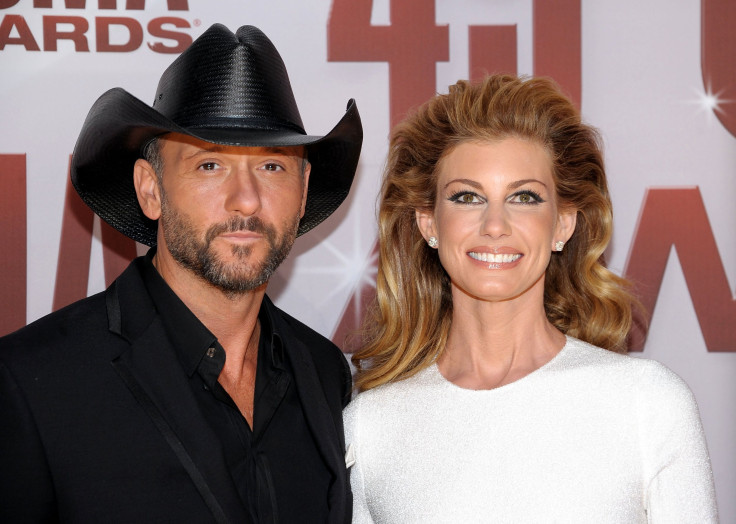 © Copyright IBTimes 2022. All rights reserved.
FOLLOW MORE IBT NEWS ON THE BELOW CHANNELS