Faith Hill, Tim McGraw Joint Album: What Music Will The Couple Record?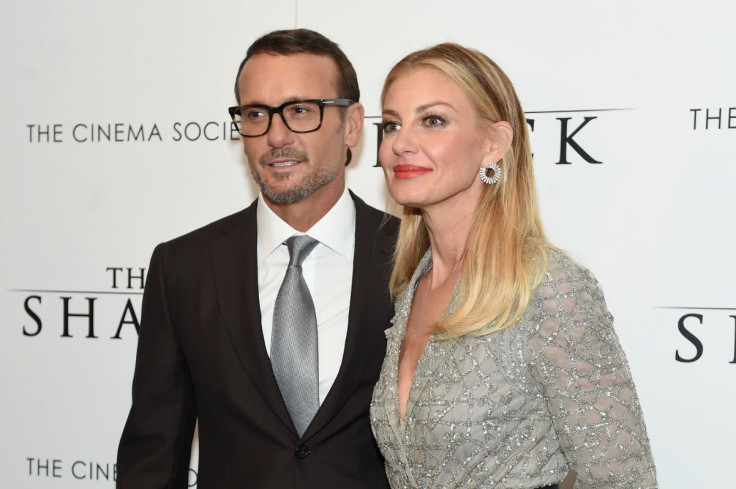 They've been married for 20 years and have collaborated on several songs during that time, but for the first time, Faith Hill and Tim McGraw are releasing an entire joint album.
According to Entertainment Weekly, the couple have officially announced plans to release the as-of-yet untitled album later this year. No other details have been revealed in regards to the album, other than that the first single will be "Speak to a Girl," which the couple plans to perform at the 52nd Academy of Country Music Awards on April 2.
Read: What Will Be In The Amazon Music For iOS Update?
The album comes in the same year McGraw and Hill will begin their third joint tour. Soul2Soul kicks off April 7 in New Orleans.
With so few details regarding the album available, there are several possibilities for what the pair could put on the project. Here's three things that would be fun to see on the album:
1. A Song With Their Daughter
The couple's daughter Gracie has also proven to be talented as a singer, and McGraw has recently opened up about believing that she should record an album of her own. If she isn't ready to record her own album just yet, singing a song on her parents' album could be a great way to introduce herself to potential fans.
2. Re-Recorded Versions Of Past Duets
Past hits by the couple have included their Grammy winning songs "Let's Make Love," and "Like We Never Loved At All." They found success with these songs, so recording new versions of them for the album would be a nice reminder of the last 20 years.
3. Solo Songs Written For One Another
A big draw regarding McGraw and Hill's album is that they're also a rarity when it comes to celebrity marriages, having lasted 20 years. It would be really sweet to have songs each one records alone for the album which are songs they dedicate to one another. It would be a great tribute to their marriage in general, especially if they also both wrote the songs on their own as well.
© Copyright IBTimes 2023. All rights reserved.