Fall TV Premiere Dates 2014: Watch Season Premieres Of 'NCIS: New Orleans,' 'SHIELD,' 'Chicago Fire' And More On Tuesday, Sept. 23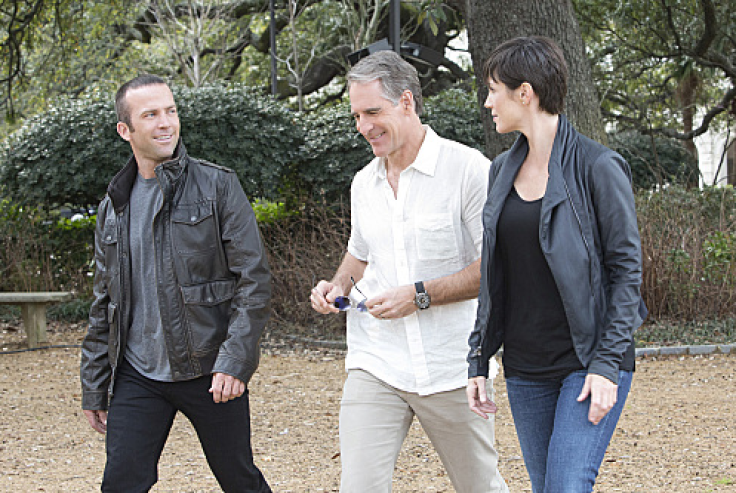 TV lovers better prepare for another night of fresh episodes. Tuesday, Sept. 23, will welcome eight can't miss premieres.
The fun begins at 8 p.m. EDT with the Season 12 premiere of "NCIS." And just because the CBS drama has been around for awhile doesn't mean it's going stale. The crimes series will be going international in its 2014 premiere, bringing Gibbs (Mark Harmon) and McGee (Sean Murray) to Russia to "safely escort home an NCIS computer engineer connected to classified intel." But in usual "NCIS" fashion, nothing is every that easy. Gibbs and McGee's mission will be compromised, and the group will be forced to fall off the grid – relying on the D.C. team to aid in their return home.
If you need more "NCIS" in your life then you're in luck. "NCIS: Los Angeles" has been a hit since its 2009 premiere, so CBS is rolling out another spinoff – "NCIS: New Orleans." Airing at 9 p.m. EDT, the new series will introduce viewers to the local field office investigating crimes affecting military personnel in the Big Easy. The premiere will kick off with Special Agent Dwayne Pride (Scott Bakula) working on a murder investigation – however the case turns personal when the body is identified "as a former gang member he once mentored." Meanwhile viewers will also meet Special Agent Meredith "Merri" Brody (Zoe McLellan), a transfer from the Great Lakes who is looking for a fresh start; Special Agent Christopher LaSalle (Lucas Black), an agent who "plays hard but works harder;" and Dr. Loretta Wade (CCH Pounder), the eccentric coroner. Keep an eye out for "NCIS" guest star David McCallum, who will be swinging by as the infamous Doctor Donald "Ducky" Mallard.
Also at 9 p.m. EDT is the highly anticipated return of "Marvel's Agents of S.H.I.E.L.D." After Hydra's infiltration in Season 1, Agent Coulson (Clark Gregg) will be building S.H.I.E.L.D. from the ground up. To make things even more difficult, Coulson and his team "are now wanted fugitives with limited resources." Fans of the ABC drama can look forward to a visit from Peggy Carter (Hayley Atwell), who will be getting her own spinoff, "Agent Carter," in 2015.
A DVR will be necessary to catch all the premieres at 10 p.m. EDT. "Chicago Fire" will return for its third season on NBC – but not everyone will make it out of the first episode alive. Meanwhile "Person of Interest" will introduce a new twist in the fourth season as Reese (Jim Caviezel), Finch (Michael Emerson) and the others are forced to live in hiding with different identities.
Viewers definitely won't want to miss the time-slot premiere of ABC's new medical mystery/ supernatural drama – "Forever." The new series aired a special preview on Monday night, but will premiere at its regular slot on Tuesday at 10 p.m. EDT. "Forever" follows Dr. Henry Morgan (Ioann Grufffudd), a New York City medical examiner who also happens to be a 200-year-old immortal. Working alongside Detective Jo Martinez (Alana De La Garza) – who is suspicious of his "luck" – Dr. Henry Morgan aims to help solve some of the horrific crimes plaguing New York City. However there is one mystery that Henry can't solve – his own immortality. The twist is that someone is onto his secret. And that someone also happens to be eternal.
Those looking for some good laughs can tune to MTV at 10 p.m. EDT for the Season 4B premiere of "Awkward." Viewers will have to see if Jenna can repair her relationship with Luke after the scandalous ski trip in Season 4A. At 10:30 p.m. Season 2 of "Faking It" will premiere, revealing that Amy is suffering from some serious guilt over her "secret tryst with Liam."
Check out the full lineup of TV premieres on Tuesday, Sept. 23, below:
"NCIS" – Season 12 premiering at 8 p.m. EDT on CBS
"NCIS: New Orleans" – Series premiering at 9 p.m. EDT on CBS
"Marvel's Agents of S.H.I.E.L.D." – Season 2 premiering at 9 p.m. EDT on ABC
"Chicago Fire" – Season 3 premiering at 10 p.m. EDT on NBC
"Person of Interest" – Season 4 premiering at 10 p.m. EDT on CBS
"Forever" – Regular time slot premiere at 10 p.m. EDT on ABC
"Awkward" – Season 4B premiering at 10 p.m. EDT on MTV
"Faking It" – Season 2 premiering at 10:30 p.m. EDT on MTV
What will you be watching on Tuesday night? Tweet your thoughts to @AmandaTVScoop.
© Copyright IBTimes 2023. All rights reserved.