'Family Guy' Season 15 Spoilers: Who Is Vinny? A Surprising Character To Make Return In Premiere Episode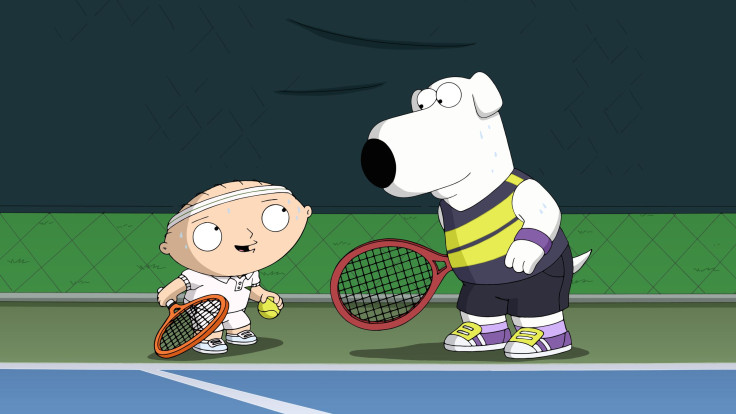 A character that almost became a regular in the "Family Guy" series is making his return to Quahog for Season 15.
According to TVLine, Vinny, the dog who replaced Brian after his death, will be making an appearance in Fox's hit show during the Season 15 premiere. "It's a very welcome cameo," executive producer Richard Appel said. "We really loved Vinny, largely because Tony Sirico is so funny and such a good guy."
Voiced by "Sopranos" actor Tony Sirico, Vinny found himself in the Griffin house after Brian died following a car accident in Season 12. While many fans of the series enjoyed the new character, many weren't fond of the way he was introduced and his role as the Griffin's new pet.
Once Brian eventually made his return to the show — thanks to a time traveling Stewie, who warned Brian about the car accident — Vinny was never seen again. It will be interesting to see how Vinny is introduced again to the Griffin family since thanks to Stewie's time travel, the family never met Vinny.
After his stint as Vinny, Sirico made an appearance during Season 13 of "Family Guy," playing himself during a cutaway in the episode "Stewie, Chris & Brian's Excellent Adventure."
The Season 15 of "Family Guy" kicks off on Sept. 25 at 9 p.m EST on Fox. Other guest stars appearing on the show this season include Flea, Steph Curry, Rob Gronkowski, David Tennant, Sean Penn, Mark-Paul Gosselaar and Kyle Chandler. Gosselaar's appearance will include a recreation of the famous "Saved by the Bell" scene involving Jessie Spano (Elizabeth Berkley) getting caught by Zack Morris (Gosselaar) using caffeine pills.
© Copyright IBTimes 2023. All rights reserved.