Family Sues Petco After Son Dies From Rat-Bite Fever: Is The Retailer To Blame? [VIDEO]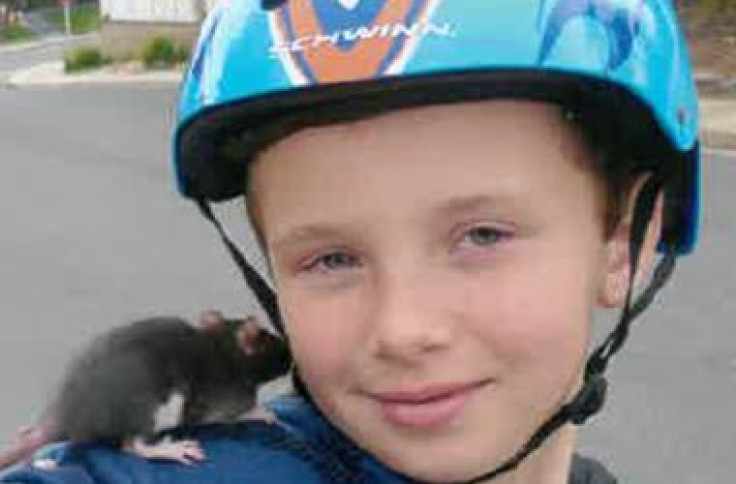 A pet rat is not your average puppy or cat, but they are common enough. It was an unlikely friend for Aidan Pankey, a 10 year old boy from San Diego. The rat was purchased from Petco by his grandma, as the boy wanted a friend for his other pet rat. Tragically the boy died after contracting an infection known as rat-bite fever on June 12th 2013.Now almost a year later, the family wants justice and is suing Petco for an undisclosed amount.
The family's attorney John Gomez confirmed that they are seeking damages for the pain, suffering and loss of Aidan's life. He had shown flu-like symptoms, was rushed to the hospital with stomach pains and died a few hours later. It has taken so long for the family to take legal action since they had to wait for the results from The Federal Center for Disease Control and Prevention. It was confirmed that he had died from being exposed to an infected rat, which happened to be the boys pet.
Petco has released in a statement that they "are deeply saddened by the Pankey family's tragic loss". They also said that they would be investigating the matter, but affirmed that they practice rigorous safety regulations.
The family hopes that their son's story will raise awareness and no one else will have to suffer losing a child at the hands of their own pet, in a tragedy that could have been avoided. The question does remain: is Petco to blame for selling a rat that was infected, and should they be accountable in some way for the death of Aidan Pankey?
FOLLOW MORE IBT NEWS ON THE BELOW CHANNELS