Fans Discuss Why Kate Middleton Hasn't Received As Much Criticism As Meghan
Kate Middleton has been part of the royal family for eight years, but the negative criticism that she has received has been much less compared to what Meghan Markle has faced.
The Duchess of Sussex has only been married to Prince Harry for a year, but she has been slapped with a slew of criticisms consistently during this time. On the online forum site Quora, royal fans shared their thoughts on why they think this is the case.
One royal fan said Middleton has not been widely criticized by the media because she is dignified and mature. The mom of three doesn't also exploit the money of taxpayers and also has strong relationships with her extended family.
James O'Malley said that Middleton is more respected by the media compared to Markle because she is married to Prince William, who is the future King.
"The monarchist press is less critical of her because one day she will, with her husband, embody the monarchy. The media focus on the royals is such that those in direct line are treated more favorably – or at least get more coverage in the long run – than those who aren't," he said.
Alexandra Roach, a resident of the United Kingdom, refreshed the member of other royal fans by saying that Middleton was also criticized by the media heavily years ago.
"She was ridiculed as 'Waity Katy' for years while she and her sister were known as the Wisteria Sisters and her mother as Doors to Manual in reference to her stint working for an airline. I note loads of people get their knickers in a twist because Meghan is often referred to as Markle still but this happens to all royal brides including Catherine Cambridge," she said.
Marcia Martin Ensley said that Middleton is less ridiculed because she's British and white, while Markle is a mixed-race American who is also a divorcee. Pitting the two female royals against each other is also beneficial for tabloids.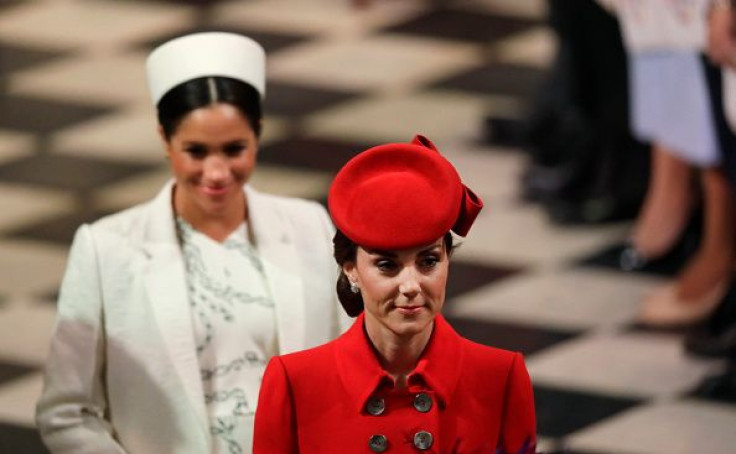 © Copyright IBTimes 2023. All rights reserved.