Fans React To ITZY's Impressive Live Vocal Performance Of 'Cake': 'This Is Why I Stan'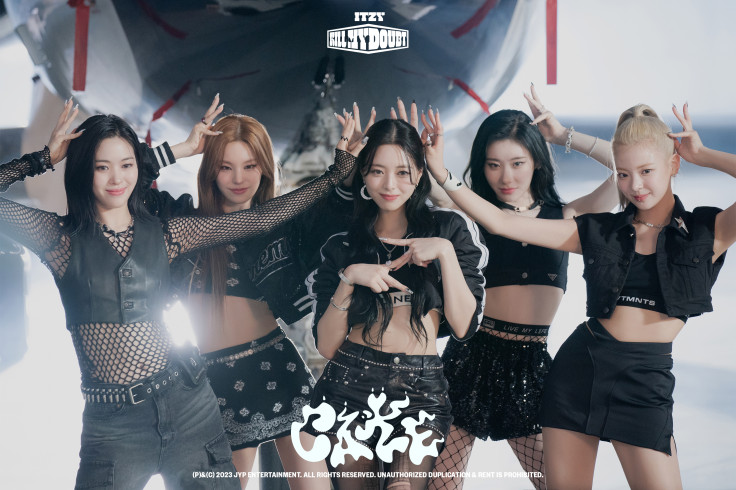 KEY POINTS
ITZY just dropped its seventh mini-album, "Kill My Doubt"
ITZY held an offline and in-person showcase event in South Korea
Fans praised the group for its stable live performance of "Cake"
ITZY is finally in its comeback era again, and fans are highly impressed with its newest album, "Kill My Doubt," and the group's recent showcase, where it performed most of its new songs live.
Yeji, Ryujin, Yuna, Chaeryeong and Lia recently held an offline and in-person showcase in South Korea to celebrate the release of its seventh mini-album, which dropped on various music streaming platforms Monday.
Videos from the showcase have since been circulating on social media, most notably the quintet's performance of the lead single, "Cake," where fans — known as MIDZY — could hear the live vocals of each member despite the loud backing accompaniment.
After the performance went viral, fans couldn't help but praise ITZY for having stable vocals while dancing to the choreography of "Cake." Some also called the record an "amazing" summer track.
"This is why I stan Itzy, they are not scared to do a live performance with an open mic. Bruh, most 4th gen idols nowadays cannot even sing live. [Anyways], their sync and swag [are] as well visible. They really are one of the best! Never regret [stanning] them," one user commented on a video uploaded by MAI ARTS STUDIO on YouTube.
Another wrote, "I don't really get why people complain about [ITZY's] sound, this is [ITZY], experimental, surprising, unique - stop caging [them] inside a box because [they're] outside the box, they always bring something new, shocking and charming."
"Their live vocals. So stable. Love it!" a third user stated on TikTok, while another commented, "Girls be [popping] off!!"
"The stable live singing queens are back!!" a fifth user praised the girls while commenting on a post from the Twitter account @iluvtaerae.
Another commented, "ITZY has a sense of uniformity in their style, so when you see the five of them together, the destructive power is amazing, and I also like how they are different types of beauties. I also love how simple and powerful it is."
ITZY, which debuted under JYP Entertainment in 2019, officially made its comeback Monday, releasing the album "Kill My Doubt" after the group dropped several pre-release tracks over the weeks, including "Bet On Me" and "None of My Business."
The record features a total of six songs: "Bratty," "Psychic Lover," "Kill Shot," "Bet On Me," "None of My Business," and the main track, "Cake." Most of the songs are reportedly dedicated to the people who have overcome or are trying to conquer their doubts and insecurities in a world with judging eyes.
"[As] all people do, we also have doubts and insecurities within ourselves, and we wanted to convey the meaning that trusting and loving ourselves [is] only possible when we face and overcome all those doubts and anxieties. We wanted to tell many people as well as ourselves, 'You're doing fine, and you'll do well,'" Ryujin said of the album, per Soompi.
Check out the official "Cake" music video below.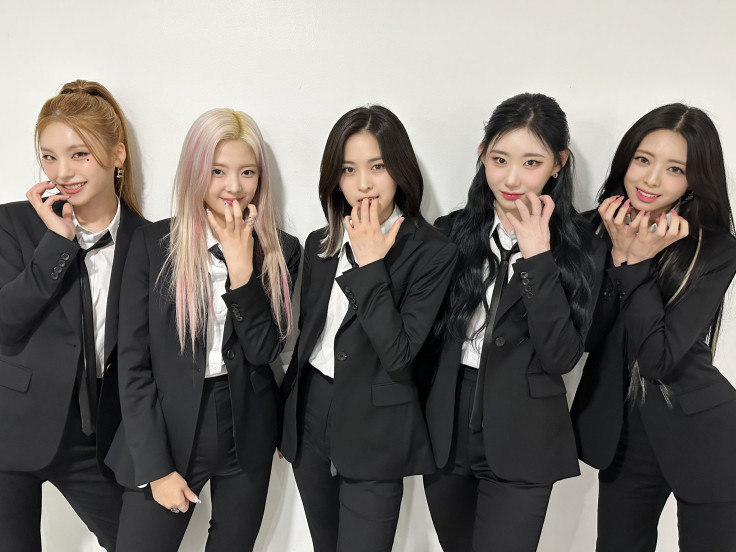 © Copyright IBTimes 2023. All rights reserved.