5 Highest-Rated K-Pop Albums Of All Time; NewJeans, Red Velvet, 2NE1 & More!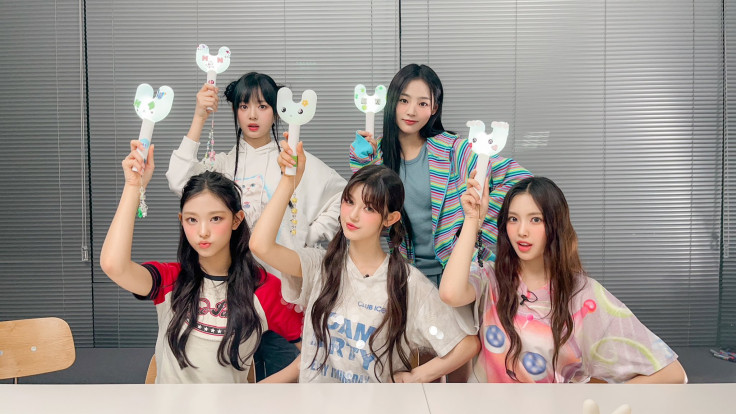 KEY POINTS
The pioneers of K-pop, Seo Taiji and Boys, ranked No. 1 with its self-titled album
Only a year into its debut, NewJeans clinched the second-highest rating of 7.6
Red Velvet, f(x), 2NE1, TWICE and Girls' Generation also made it to the top five
Pitchfork has just dropped its list of highest-rated K-pop albums of all time, and it covered the first-generation until the fourth-generation of K-pop idols.
On Tuesday, the American music publication revealed which K-pop artists have earned the highest rating in the K-pop industry, beating out hundreds of chart-topping and record-breaking music discographies over the years.
First-generation K-pop group Seo Taiji and Boys, who made its first national television debut in South Korea in 1992, earned the top spot, ranking No. 1 with its self-titled album with an 8.3 rating. Known as the pioneers of the K-pop industry, Seo Taiji, Yang Hyun-suk and Lee Juno popularized the combination of Western-style music and pop.
Seo Taiji and Boys disbanded in 1996 and pursued different endeavors. Yang and Lee founded their own music labels, YG Entertainment and DO RE MI, respectively; Seo kickstarted a solo career, becoming a songwriter, music producer and singer.
Interestingly, NewJeans clinched the second top spot with its latest mini album, "Get Up," earning a 7.6 rating. This an amazing feat for Hanni, Haerin, Minji, Danielle and Hyein, who just debuted a year ago. "Get Up" features a total of six songs: "New Jeans," "Cool With You," "ASAP," "Super Shy," "Get Up" and "ETA."
Red Velvet ranks third on the list, with its mini album "The ReVe Festival 2022- Feel My Rhythm," with a rating of 7.4. Known for its powerful vocals and technique, the group has become one of the biggest K-pop female groups in history since its debut in 2014 under SM Entertainment.
Completing the top five are some underrated albums from the second- and third-generation K-pop acts. F(x)'s "4 Walls," 2NE1's "Crush" and TWICE's "Taste of Love" all accumulated a rating of 7.3 — securing the No. 4 spot — and Girls' Generation ranked fifth with its 2022 reunion album, "FOREVER 1."
Pitchfork also revealed other artists that made it to the other half of the chart — ranking 14 in total — which included BTS, BLACKPINK, G-Dragon and ITZY, with ratings ranging from 7.1 to 4.6.
Following the list's release, Twitter account @kchartsmaster shared the results on the platform, only naming the top 4 highest-rated albums on the list. This received mixed reactions from the K-pop community.
"I love my [NewJeans] baby [bunnies], but that tiny 12-minute album does not belong with these heavy hitters," one user said.
Another commented, "Not surprised that Red Velvet is #3, they know how to make a quality album."
"The founders of K-pop don't deserve [an] 8.3. It should be 9.9," a third user suggested, referring to Seo Taiji and Boys.
"Yeah, I could agree with a couple of those. The list is definitely lacking, though," a fourth user opined.
Another wrote, "'CRUSH' by 2NE1 is amazing. So well-arranged and refreshing. It had and has so much impact."
"Red Velvet and f(x) being there with no [promotions, laughing out loud]," a sixth user stated.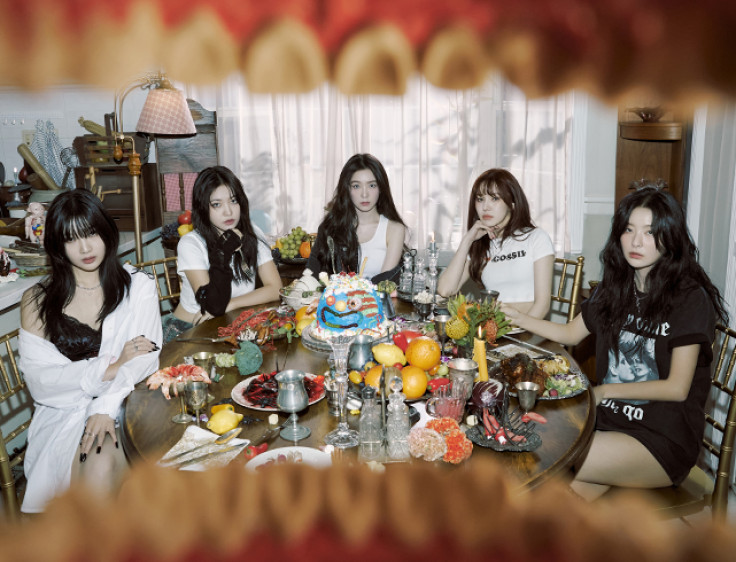 © Copyright IBTimes 2023. All rights reserved.