4th Generation K-pop Idols Who Still Live Together In Dorms: ENHYPEN, Aespa, ITZY, Stray Kids & More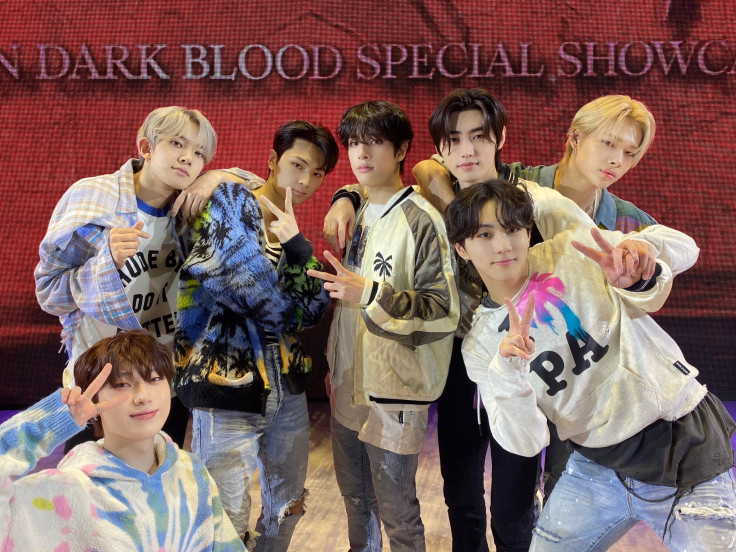 KEY POINTS
All members of K-pop groups usually live together in one dorm during their rookie years
ENHYPEN, IVE, TREASURE and Aespa are among the groups that still live in dorms
The members of Stray Kids were recently divided into two dorms
It's no secret that the members of K-pop groups usually all live together in one dorm during their rookie years. This is a tradition that has been practiced by South Korean entertainment labels since the early years of the K-pop industry.
Aside from being an efficient way of managing and protecting the groups, the "dormitory culture" is also a way for the members to develop camaraderie and teamwork.
Below is the list of fourth-generation K-pop groups still living together in dorms.
1. ENHYPEN
In episode 1 of "ENHYPEN&Hi," released in 2020, it was revealed that Heeseung, Sunghoon, Jay, Jake, Jungwon, Sunoo and Ni-Ki immediately lived together in one dorm after being formed through the survival show "I-Land."
At the time, all seven members shared one room, sleeping on bunk beds. But ENHYPEN revealed its latest dorm arrangement while appearing on MBC FM4U's radio program, "Kim Shin Young's Noon Song of Hope" last year, per Allkpop.
Jay and Jake became roommates, while Ni-Ki, Sunghoon, Sunoo and Jungwon shared the biggest room. Heeseung — the oldest member of the group — got the single room after winning an intense game of "Rock, Paper, Scissors."
2. IVE
In April 2022, IVE gave a first look at its dorm life on MBC's variety show "Point of Omniscient Interfere." The group lived in a spacious apartment — provided by its agency Starship Entertainment — which was unlike the cramped dorms often seen among earlier generations of K-pop idols.
An Yu-jin, Liz and Jang Won-young each had rooms to themselves, while Gaeul, Rei and Leeseo chose to share the biggest room in the apartment.
3. Aespa
Karina, Winter, Giselle and NingNing are currently living together in a two-bedroom apartment, as revealed in an episode of "Point of Omniscient Interfere" in June. The 23-year-old leader of the group revealed that she shares a room with NingNing, while the two other members live in the other bedroom.
4. ATEEZ
Though ATEEZ is no longer a rookie group, having debuted in 2018, the members still live in one dorm together. The group has yet to give fans a tour of its abode.
But eagle-eyed social media users have collected some photos of ATEEZ's dorm and even praised the members for keeping it "neat," given that there were eight boys living in one space.
5. STAYC
STAYC upgraded to a bigger dorm a year after it officially debuted in 2020. Sumin, Si Eun, Yoon and J previously revealed in "Kim Shin Young's Noon Song of Hope" in 2021 that they were now living in an apartment with its own living room.
Sumin and Si Eun share one room, while Yoon and J live in the biggest room, which has its own bathroom, because they were still attending school at the time. The remaining members, Isa and Se-eun, were assumed to be sharing a room.
6. ITZY
Back in 2021, ITZY members Lia and Ryujin held a live stream where they gave fans an update regarding the group's dorm life. They revealed at the time that they moved into a new dorm.
The group played a ladder game to decide who would stay in the single room, and Ryujin won. Lia and Yuna ended up being roommates once again, while Chaeryeong and Yeji shared the large room.
7. TOMORROW X TOGETHER (TXT)
During an appearance on "After School Club" in 2019, Soobin revealed that they shared one room in the dorm, which had three bunk beds. But the group has kept most of its dorm life private over the years.
8. Stray Kids
After five years, Stray Kids departed its original dorm, but the members are still living together in the same building. The eight members were divided into two dorms, so each member can have their own room. Dorm 1 includes Bang Chan, Changbin, Hyunjin and Han, while Dorm 2 compromises Lee Know, Felix, Seungmin, and I.N, according to Koreaboo.
9. TREASURE
TREASURE — which debuted under YG Entertainment in 2020 — previously revealed its daily dorm routine in episode 34 of its "TREASURE MAP" vlog on YouTube. At the time, Mashiho and Yedam, who departed the group in 2022, were still living with the other members.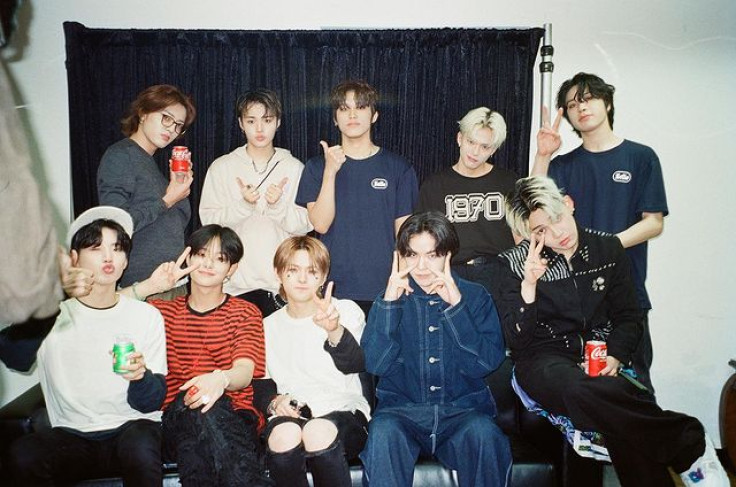 © Copyright IBTimes 2023. All rights reserved.