ITZY Comeback Confirmed For July 31; 3 New Music Videos To Release With 'Kill My Doubt'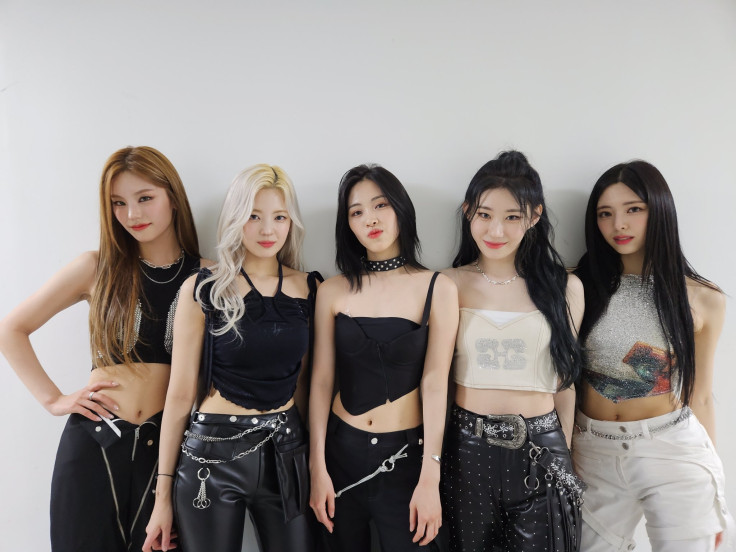 KEY POINTS
ITZY announced their comeback on July 31 with 'Kill My Doubt'
Three music videos will also be released
JYP released the tracklist for the album
ITZY is set to make a comeback on the music stage with their new album "Killy My Doubt" on July 31, 2023. The group's return was confirmed by JYP Entertainment on Monday.
The agency made an unexpected move by unveiling the tracklist of ITZY's new album on social media over a month before its release.
The album features the title track "Cake," along with other tracks like "Bet On Me," "None of My Business," "Bratty (Brattie)," "Psychic Lover" and "Kill Shot."
JYP surprised fans even more by announcing that three music videos would be released alongside the album -- these would be for "Bet On Me," "Cake" and "None of My Business."
K-Pop fans were left intrigued by the involvement of notable songwriters in the album's creation. "Cake," the title track, was written by Black Eyed Pilseung, renowned for its work on Twice's hit songs such as "Like Ooh-Ahh," "Cheer Up," "TT" and "Likely."
Midzys are excited as ITZY joins forces with B.E.P. to deliver a potential summer anthem for 2023.
The track "Bet On Me," which exudes an energetic vibe, was written by none other than Park Jin-young, the representative producer of JYP Entertainment.
Collaborating on the b-side track "None of My Business" are skilled lyricists Isran, Danke (known for its work with Twice and NMIXX), and Kang Eun-Jung, who has worked with acclaimed K-Pop artists like Taeyeon and Red Velvet.
To add to the excitement, ITZY treated fans to a visually stunning comeback promotion video featuring the group's members: Yeji, Lia, Ryujin, Chaeryeong and Yuna.
The video showcases the members' visuals against a backdrop that seems to transcend time and space, enveloped in a mysterious atmosphere.
As the video progresses, the intense beat and the group's trademark chicness and energy captivate viewers, leaving them eager to experience ITZY's anticipated comeback.
ITZY's global success continues to soar as they make their mark internationally. With its fourth mini-album "Guess Who," the group achieved a milestone by entering the esteemed Billboard 200 chart for the first time.
Its subsequent release, the fifth mini-album "Checkmate," secured an impressive eighth position on the chart.
The group's work on "Cheshire" also helped solidify its position in the K-Pop industry with two consecutive million sellers following the success of "Checkmate."
In April, ITZY embarked on its first world tour, "ITZY The First World Tour 'Checkmate,'" which saw the group perform in 20 concerts across 16 different locations worldwide.
The tour commenced in Seoul in August 2022 and continued with successful shows in eight regions across the Americas and seven sold-out performances in various Asian regions.
Midzys worldwide can mark their calendars as ITZY's highly anticipated new album "Kill My Doubt" and the title track "Cake" are scheduled to be released on July 31.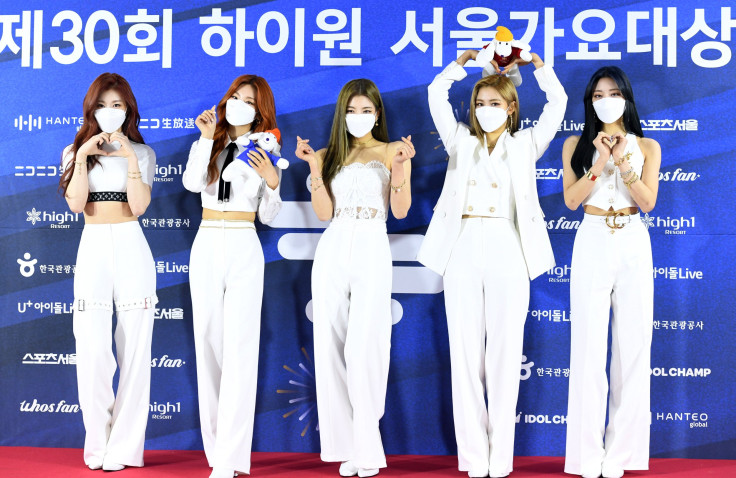 © Copyright IBTimes 2023. All rights reserved.