'Fantastic Beasts 2' Spoilers: Will Sequel Be Longer Than The First Film?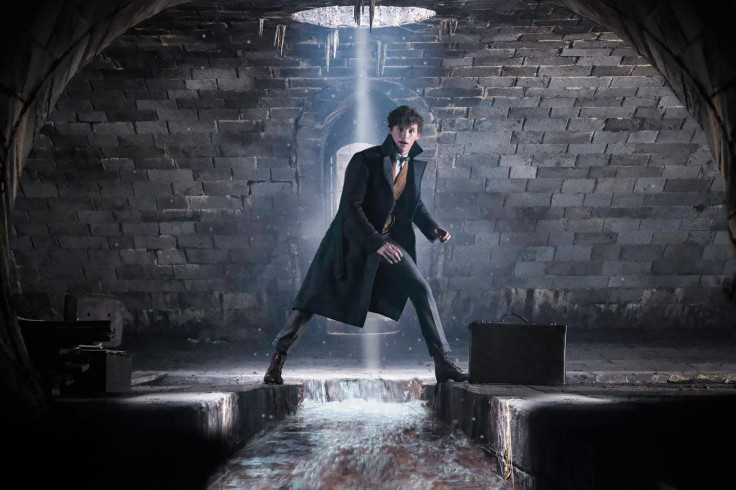 The 2016 film "Fantastic Beasts and Where to Find Them" was 133 minutes of pure magic starring Eddie Redmayne as the famed magizoologist, Newt Scamander.
When asked how long its sequel, "Fantastic Beasts: The Crimes of Grindelwald," is going to be, Redmayne told Collider that it will run "ever so slightly longer."
"It's a most intricate script and she's woven these extraordinary threads that pull you back into the world of Potter and collect the beasts lore, the sort of Potter lore," he said. "I've been so lucky in the past 4 years to work with Jo [Rowling] and to work with Nick Park, who I think are two of the great storytellers. What is amazing about working with Jo is that she does it because of how passionate she is about her characters. It oozes from every pore of her and you feel so inspired, basically, working on one of her pieces because you know how much she cares about every single character. That's a wonderful thing."
Redmayne added that Rowling often pays a visit on the set. When she does, all the actors would swarm to her side, "desperately trying to eek out information about information about the characters."
When the topic switched to the new beasts, however, Redmayne just gave a laugh. "Any of the new beasts? Mate, I would so love to tease lots of things. No, can we tease any new beasts? No, sorry. You'll have to wait."
However, he was able to provide a bit of information earlier to Entertainment Weekly. "There's a Chinese creature that's formidable," he said. "There are some of the old favorites: The Niffler is back and causing havoc. As is Picket."
Picket is the plant-like Bowtruckle that Newt always kept in his pocket. As for the Niffler, he's the black rodent-like creature who cannot resist shiny and sparkly objects.
One thing's for certain - executive producer David Heyman said the upcoming film will have just as many magical creatures as the first film, if not more. However, they won't be the focus of the film.
"There are as many beasts in the film as in the first," he guaranteed. "But the main driver in the first film was finding the beasts. That's not the driver in this film, it's not a central part of the plot. But beasts feature in the film and feature strongly."
"Fantastic Beasts: The Crimes of Grindelwald" will be released on Nov. 16, 2018.
© Copyright IBTimes 2023. All rights reserved.