'Fargo' Season 3 Spoilers: Ray Disguises As Emmit In Episode 4 Trailer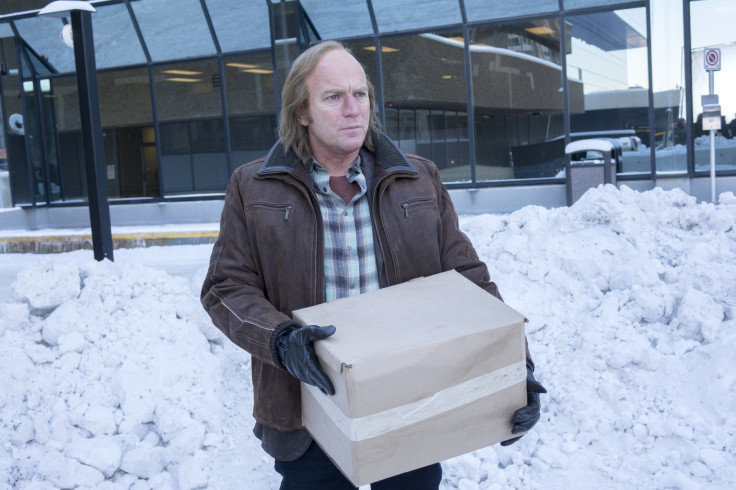 Ray (Ewan McGregor) is taking drastic measures to take back what originally belonged to him.
The trailer for Season 3, episode 4 of "Fargo" reveals that Ray is going to disguise as his brother Emmit (also played by McGregor) to steal the valuable vintage stamp the former inherited from their late father. In the 30-second promo clip, Ray shaves his mustache and is seen dressed like Emmit to get access to the safety deposit box that his sibling recently rented.
"To safe deposit box number 1606," Nikki (Mary Elizabeth Winstead) tells her boyfriend as he steps out of the car. "I really feel like this is it."
READ: "Fargo" star Carrie Coon talks working with Noah Hawley
As seen in the trailer, Ray successfully gets access to the safe deposit box and returns to the car with a bag. But is the stamp inside the bag?
As viewers know, this isn't the first time Ray and Nikki have attempted to steal the stamp. In Season 3, episode 2, the lovers carried out a scheming plan, in which Nikki broke into Emmit's house to get the stamp while Ray distracted his brother outside by genuinely making peace with him.
During Ray's last visit to Emmit's house, the stamp was in a frame hung on a wall at his home office. But much to Nikki's surprise, the stamp was no longer there, and in its place was a painting of a donkey. Ray's fiancée took this as a personal attack, so she used her menstrual blood to write a message on the donkey painting and even left her tampon on Emmit's table drawer. Although Nikki didn't find the stamp, she learned that Emmit recently rented a safety deposit box where he might be keeping the stamp.
Also in next week's episode, V.M. Varga (David Thewlis) makes a surprising visit to Emmit's house. "I feel like we maybe started poorly," Varga tells Emmit in the trailer. Although Emmit is obviously hesitant of letting Varga to come in, the preview clip shows that the Parking Lot King of Minnesota eventually invited his new "business partner" to dinner.
Shockingly, it seems that Varga knows everything about Emmit's life, including the fact that he has a brother named Ray. "Your brother is going to be a problem," Varga tells Emmit at one point in the clip.
Meanwhile, as revealed in the synopsis for episode 4, Gloria (Carrie Coon) is going to learn more about her stepdad's killer, Maurice (Scoot McNairy). In the trailer, Gloria comes to Ray's office to question him about the death of Maurice, who happened to be his parolee. Although Ray tells Gloria that he already said everything he knows about Maurice to the other female cop who came in before her, Gloria notices a little detail that might help her in her investigation of his stepdad's murder: Ray and her stepdad Ennis (Scott Hylands) share the same surname. Will Gloria finally realize that her stepdad was a victim of mistaken identity?
"Fargo" Season 3, episode 4, titled "The Narrow Escape Problem," airs on Wednesday, May 10 at 10 p.m. EDT on FX. Watch the trailer below:
© Copyright IBTimes 2023. All rights reserved.