'Fargo' Showrunner Noah Hawley Explains Snagging Wilco's Jeff Tweedy For A Song Cover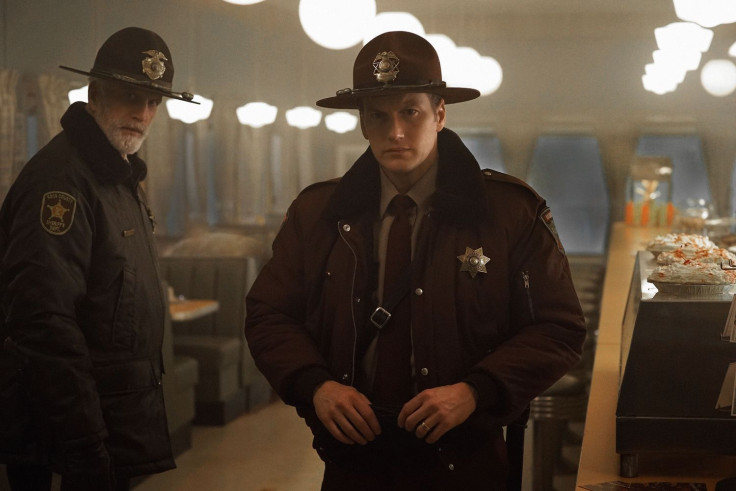 Sharp-eared viewers of Monday night's episode of "Fargo" might have noticed a fun homage to the 1996 Coen brothers movie of the same name when Wilco frontman Jeff Tweedy performed a cover of José Feliciano's "Let's Find Each Other Tonight." Feliciano performed the song live for the 1996 film, in the scene where Steve Buscemi's ratty kidnapper takes an escort to a show in the Carlton hotel.
That's not the only Coen brothers musical reference this season in the acclaimed FX series. For just one example, the end of the premiere episode featured "Go to Sleep, You Little Baby" from "O Brother, Where Art Thou?" Showrunner Noah Hawley made a conscious decision to integrate covers of songs from Coen movies into his show. "I got it into my head that would be something interesting to play around with in our flirtation with the Coens' body of work," he says. So he and music supervisor Marguerite Phillips went to work coming up with potential musicians -- among them, Tweedy.
Hawley didn't have to do much convincing to get Tweedy on board with providing a cover. Tweedy was a fan of the first season of the tundra-bound crime drama, which followed budding detective Molly Solverson (Allison Tolman) as she worked to solve a series of connected murders in Bemidji, Minnesota. In fact, Hawley gave Tweedy the creative equivalent of carte blanche, simply asking for any song from any Coen brothers movie, and Tweedy came back ("brilliantly," Hawley points out) with "Let's Find Each Other Tonight."
(Hawley would have liked a Tweedy-performed version of the Eagles' "Peaceful Easy Feeling," but, not unlike a character in another Coen brothers movie, Tweedy isn't particularly fond of the Eagles.)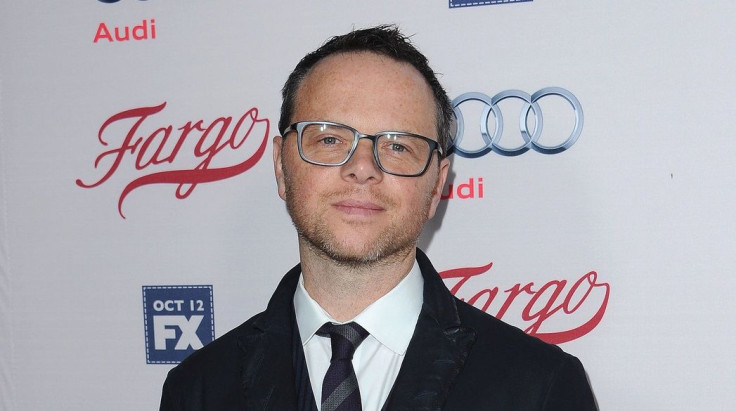 The Anthology Gamble
Season 2 of the anthological miniseries (as FX Networks CEO John Landgraf likes to call the show's format) wasn't initially a sure thing, although not because FX didn't want more icy mayhem. "Fargo" is only a modest ratings performer, but it brings with it the prospect of some serious awards-show hardware, and its audience is appealingly (to advertisers) upscale. Moreover, FX shares in the back-end profits with production partner MGM. But Hawley and the network did not want to rush into a sophomore season until they were sure they had a story that would somehow surpass the quality of the first.
"It's rare in capitalism that you get to do a mic-drop," Hawley says. "Where you go, 'Well, I did this one good thing, I'm done.' That was really cool, not having a gun to my head."
Hawley has one-upped himself with the tale of how Molly's dad, Lou (Keith Carradine in Season 1, Patrick Wilson in Season 2) got his signature limp. "It's a welcome change from the series model, where you can't commit to big moves sometimes," Hawley says. "What happens if the audience really likes this character you just killed? What do you do when your episode order goes from 13 to 22 to 26?" While FX hasn't officially renewed "Fargo" for a third season, Hawley is mulling potential storylines for another installment.
The aesthetic goal of last season was to hew close to the feel of "Fargo" the movie, but Hawley wanted to branch out a bit for Season 2. "Last year was a more measured, Coen-esque approach. We've come into our own a little bit," he says. Hopping behind the camera as the second episode's director helped Hawley establish the new visual vocabulary for the show. Splitscreens, slightly more mobile cameras, more stylized editing, and the -- yes, sometimes period-anachronistic -- music add to a more distinct tone.
His approach this season is working. Unlike fellow anthological miniseries "True Detective" on HBO, which was pilloried in its sophomore outing this summer, critics are practically slavering (not undeservedly) over Season 2, with a Metacritic score of 96 out of 100 and a vocal Internet campaign to just give star Jean Smart an Emmy.
Having an indie darling like Tweedy cover a song from the original movie is just the lutefisk in "Fargo"'s hotdish.
© Copyright IBTimes 2022. All rights reserved.
FOLLOW MORE IBT NEWS ON THE BELOW CHANNELS