June 15 started Dhaka Fashion Week in which major designers of India and Bangladesh showcase their latest designs for 2011. Bangladeshi top brands and designers like Shirin Karim, Mansha, Rumana, Anika Osman, Sadakalo, Nogordola, Bibiana, Jatra, Rowshan Chowdhury, Ivy Hasan, Mohsena Kureshi, and Peter England all showed off their new designs which after this past year, have wowed viewers. Designers went above and beyond this year. 44 designers/brands have already registered for DFW 2011 and there will be a total of 50 fashion shows.
The fashion designers' collections mostly featured saris and tunics in royal colors and made of fabrics such as net, muslin, georgette, all detailed with gold and pearl embroidery as well as separate sewn on pieces, which caught the eyes of not only buyers, celebrities, and other designers but diplomats as well (international and local).
New and upcoming designers also shared their new designs with the world and impressed viewers as well as veteran designers such as Arnab Sen Gupta, fashion designer of India.
Dhaka Fashion Week has always been known as a place where new designers can get themselves heard, said Shirin Karim, noted designer and the managing director of Sayambara. The grand finale of the Dhaka Fashion Week along with an exhibition and fashion show is being held at the Ballroom of the Westin, Dhaka.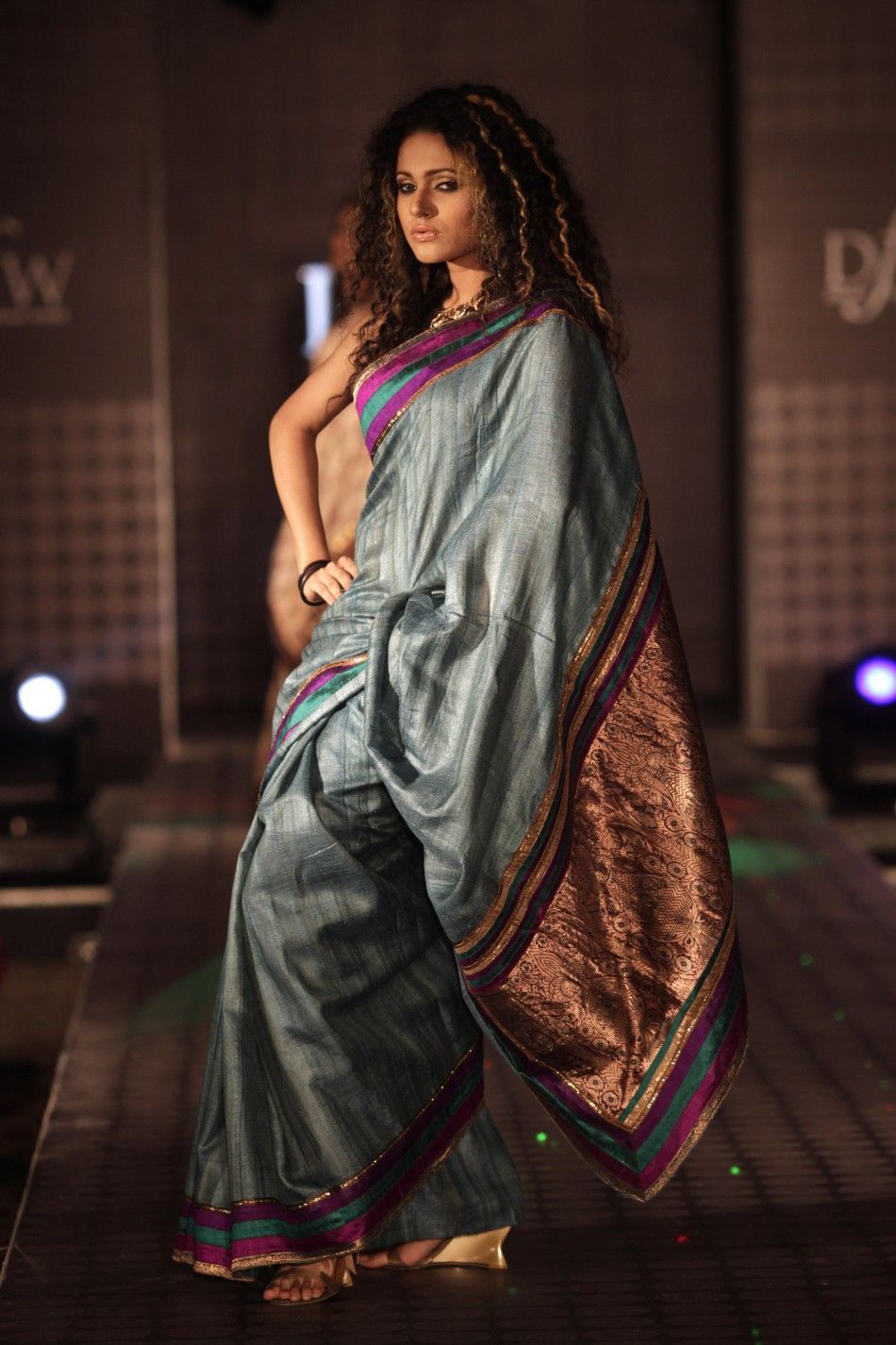 © Copyright IBTimes 2023. All rights reserved.