Father Dies After Rescuing 9-Year-Old Son From Drowning In California Aqueduct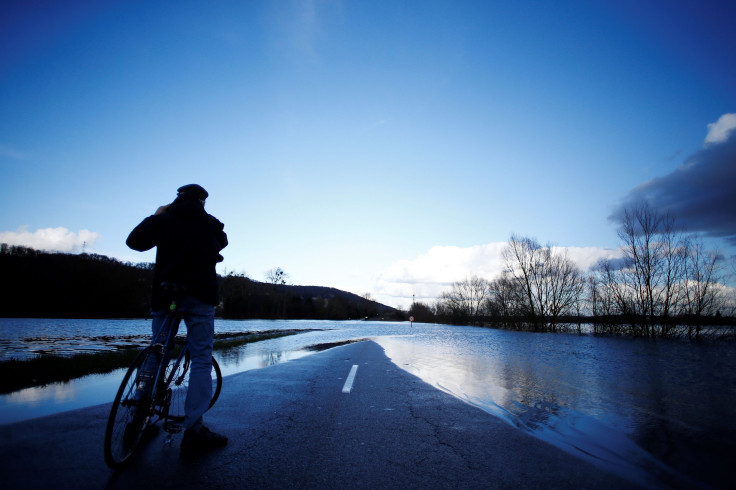 A man died Sunday in Hesperia, a city in San Bernardino County, California, after he jumped into an aqueduct.
According to a report in the Los Angeles Times, the 34-year-old man, who remains unidentified, jumped into the aqueduct trying to rescue his 9-year-old son. Reports state both father and son were biking on an asphalt path near the aqueduct when the boy lost control and fell in.
Authorities have still not revealed the name of the victim but said he jumped into the cold, swift-moving water in order to save his son and never resurfaced. However, Cindy Bachman, a spokeswoman for the San Bernardino County Sheriff's Department said his son made it out safely. "This man did what any reasonable person would do under these circumstances, he saved his son. This is a very tragic accident," she said.
Reports reveal authorities rushed to the scene after receiving several 911 calls and when the dispatched deputies could not find the man in the water, a dive team was called in to assist the search.
The rescue operation discovered the man's body after two hours near Ranchero Road and 11th Avenue.
"It's just kind of slippery, it's not like if you fell in you could just climb back out. It had a very tragic ending, and if you're not a strong swimmer, then you really don't have a chance in that water," Bachman said.
Reportedly, deaths in the aqueduct are not so rare as at least six incidents occurred in the Hesperia area in the year 2017. In February 2017, a Victorville man drowned after rescuing his dog which had fallen in the aqueduct.
In another incident from March 2017, a Hesperia mother and two of her three young sons died after their car crashed through a fence and into the water. A 2-year-old boy's body wasn't found for two weeks after the accident.
In a fairly similar incident, a 34-year-old unidentified man drowned at sea near Gordons Bay, a harbor town in the Western Cape province of South Africa in December 2017 while trying to save his 10-year-old son.
According to a report in News24, the National Sea Rescue Institute (NSRI) — a voluntary non-profit organization in South Africa — responded to the incident after bystanders reported that a father and son in the surf were in need of assistance.
NSRI spokesperson Craig Lambinon said in a statement that the man and his son were fishing at the bay when waves swept the child into the surf. Though the child was saved and rescued by the NSRI, a seven-minute search revealed the father's body which was then pulled out of the water.
After extensive CPR efforts, the father was declared dead by medical authorities.
"The child has been transported to a hospital by EMS ambulance in a stable condition for treatment for shock and for observation for secondary drowning symptoms," Lambinon said after the incident.
© Copyright IBTimes 2023. All rights reserved.