Larry Nassar Sentencing: Abuse Victims' Father Tries To Attack Former Gymnastics Doctor
The father of three girls who said they were abused by Larry Nassar lunged at the former gymnastics doctor during his sentencing hearing Friday morning. Randall Margraves tried to attack Nassar but was restrained by officers of the court, according to NBC News.
Two of Margraves' daughters gave victim impact statements before Margraves went for Nassar. He was previously addressed by Judge Janice Cunningham for cursing at the doctor and asking her to "grant me give minutes in a room with this demon."
After Cunningham admonished Margraves, he tried to charge at Nassar.
"Let me have that son of a b----," Margraves said as he lunged toward Nassar in the witness box. "Give me one minute with that bast---."
The sentencing was put on hold as Margraves was escorted out of the courtroom. It was unclear what charges, if any, he would face for his actions.
"This is letting him have this power over us," said Assistant Attorney General Angela Povilaitis after Margraves was taken out of the court, according to the Associated Press. "We cannot behave like this. I understand this is a remarkable situation. But you cannot do this. This is not helping your children. This is not helping your community. This is not helping us."
Nassar was sentenced in January to up to 175 years in prison after more than 150 women and girls came forward and accused the former doctor of sexual abuse spanning some two decades. In court, Judge Rosemarie Aquilina told Nassar she had just "signed his death warrant."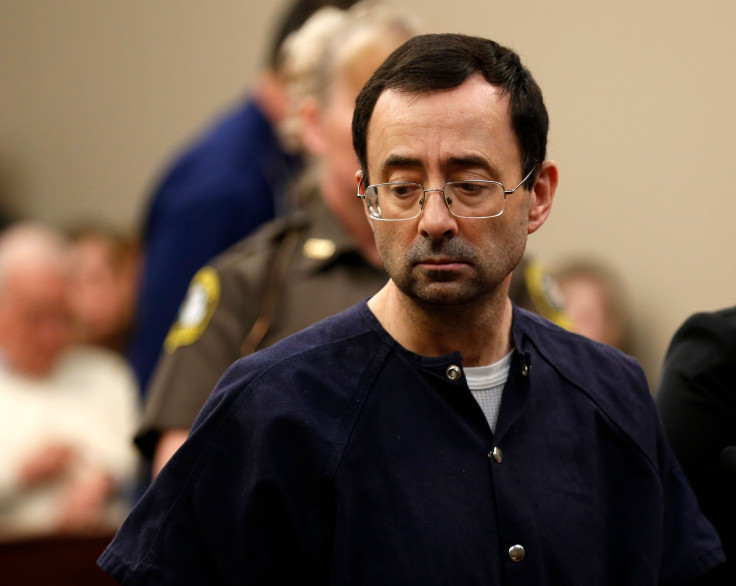 © Copyright IBTimes 2023. All rights reserved.