Father Dies Trying To Save Children At Calif Beach; Kids Still Missing
KEY POINTS
The deceased man has been identified as 40-year-old Petaluma resident Michael Wyman.
Rescue operations for the kids, aged 4 and 7, are still on
The rough weather and dangerous waves are making rescue operations tough
A father, who jumped into the sea to save his kids, drowned on Sonoma County Coast, on Sunday afternoon. His children, a boy and girl aged 4 and 7, respectively, are still missing.
Dispatchers received emergency calls around 2:30 p.m. about a man, woman and two kids being swept to the ocean, reported CBS San Francisco.
The woman managed to escape the waves and though the team rescued the man from the ocean, efforts to resuscitate him failed.
The deceased man has been identified as 40-year-old Petaluma resident Michael Wyman.
According to Sonoma County Sheriff Lt. Michael Raasch, the children were playing close to the water at Blind Beach and were swept out to sea. "The father who was nearby jumped into the water to try to save the two kids. He grabbed onto the 4-year-old and was trying to pull him in but got swept out further. The two kids got swept out to sea and the father ended up drowning," said Raasch.
Though the Sheriff's deputies and helicopter, a Coast Guard crew, California Highway Patrol officers and lifeguards conducted a search operation on the same day, it ended in vain. A pair of shoes and jacket washed up, but there was no sign of the kids.
According to the Sonoma County Sheriff's Office, the rescue team was waiting for a break in the weather to resume the search. The post read, "The crew is standing by at the hangar waiting for a break in the weather. The dive team will not be searching because it's too dangerous for the divers. We are doing our best to find them to bring closure to the family."
The police also warned local people from venturing into the sea to search for the children. "Please do not go out to the beach to look for the kids. It's very dangerous and we don't want to have any more drowning victims," the Sonoma Sheriff's Office said.
The Blind Beach was closed down on Monday following the tragedy. Authorities said a high surf advisory was in place along the coast until Tuesday afternoon.
According to supervising Sonoma Coast Ranger Damien Jones, the water "was so churned up and just a foamy white mess, basically, so once people went in the water, it was very difficult to see where people were or what was happening."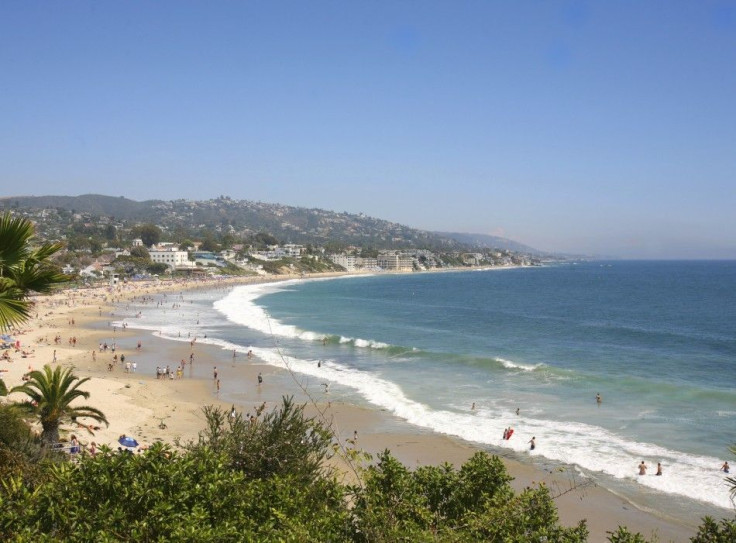 FOLLOW MORE IBT NEWS ON THE BELOW CHANNELS