Father Impregnates Biological Daughter, Plans To Marry, Warrants Show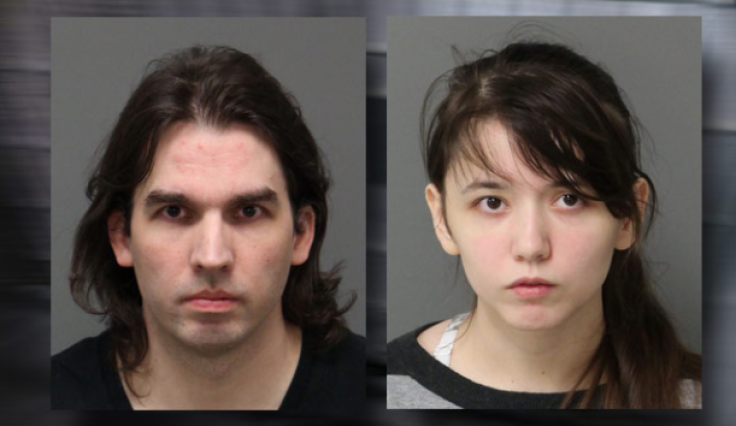 A North Carolina man and his biological daughter face incest charges after the adopted girl turned 18 and reached out to her biological parents. She and her dad soon began a sexual relationship and the two have plans to marry, warrants say.
Katie Rose Pladl, now 20, was born in January 1998 to Steven Walter Pladl, before Steven and his wife put her up for adoption and an out-of-state couple took her into their home. But when Katie turned 18, she used social media to reach out and contact Steven and her biological mother, WNCN-TV first reported. She soon moved back in with the two to their home just west of Richmond, Virginia, in August 2016, but her mother moved out just months later in November of 2016.
During this time period, however, Katie became pregnant.
Steven Pladl's wife claims she read the journal of one of her children on May 23, 2017, which details how Katie is pregnant and Steven is the father. The children also claimed that Steven Pladl told them to call Katie Pladl -- their sister -- "step mom."
His wife also claimed that Steven Pladl would often sleep on the floor of Katie's room in the month before she moved out of their Richmond home. He allegedly called his estranged wife and told her that he was the father of Katie's child and the two planned to get married.
Henrico County police issued warrants on Nov. 29, 2017 to arrest Katie and Steven Pladl after his two other children told officials at the Henrico County Child Advocacy Center that Steven was the father of Katie's baby. Steven and Katie Pladl were located at a Knightdale, North Carolina, residence on Jan. 27, where a baby boy was also found.
The child, allegedly fathered by Katie's father, has not undergone any paternity tests but warrants indicate that the baby was born sometime in September 2017.
The two are being held at the Wake County Detention center awaiting extradition to Virginia to face charges of incest with an adult, adultery and contributing to delinquency. Steven and Katie Pladl were both issued $1 million bond. According to court records obtained by WNCN-TV, Steven Pladl was released on bond but Katie is still in jail. They first appeared together in court Monday.
This is not North Carolina's first run-in with incest charges in recent years. In 2016, a 45-year-old mother and her 25-year-old son in Asheville, North Carolina, were arrested by Buncombe County officials who alleged the two had sex at least once.
© Copyright IBTimes 2023. All rights reserved.