Father, Son And Daughter Arrested: Ronald Catt And Family Busted For Bank Robbery Sting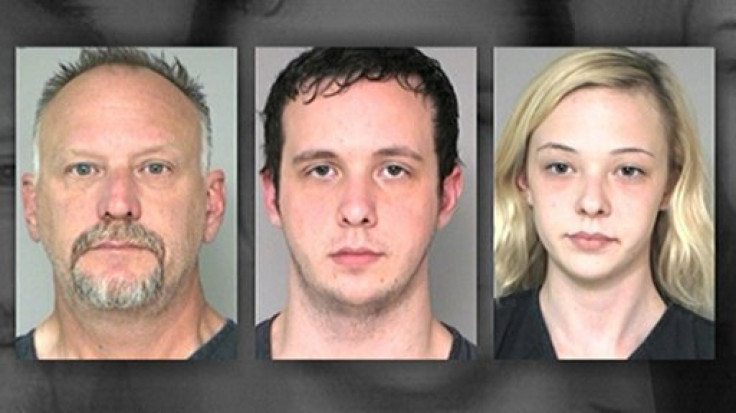 A father, son and daughter are being held by police after allegedly robbing as many as seven banks across two states.
Ronald Catt, 50, his son 20-year-old Hayden, and daughter 18-year-old Abby were arrested last week after reportedly robbing a credit union in Katy, Texas.
Police at the Fort Bend Sheriff's Office in texas now believe the Catt family trio could be responsible for several other robberies in Texas as well as Oregon where they are originally from.
According to a report from ABC News, two figures thought to be Ronald and Hayden Catt broke into a Texas bank on Oct. 1 in disguises and carrying guns. The duo then reportedly left the bank with some money and entered a getaway car driven by Abby Catt.
Police ended up finding the Catt family from orange vests they purchased at Home Depot.
The father, Ronald Catt, and son, Hayden, are being held in the Fort Bend County Jail on $140,000 bonds after being charged with robbery. Abby Catt's bond was set at $100,000.
People close to the family appear to be shocked the "really solid community members" would rob banks.
"He was a single dad. I think he lost his wife and he had the responsibility to take care of his kids and I got to tell you, he was there for them," Eric Lundeen told ABC News.
© Copyright IBTimes 2023. All rights reserved.