Father's Day Movies, TV Episodes On Netflix 2018: 15 Specials To Stream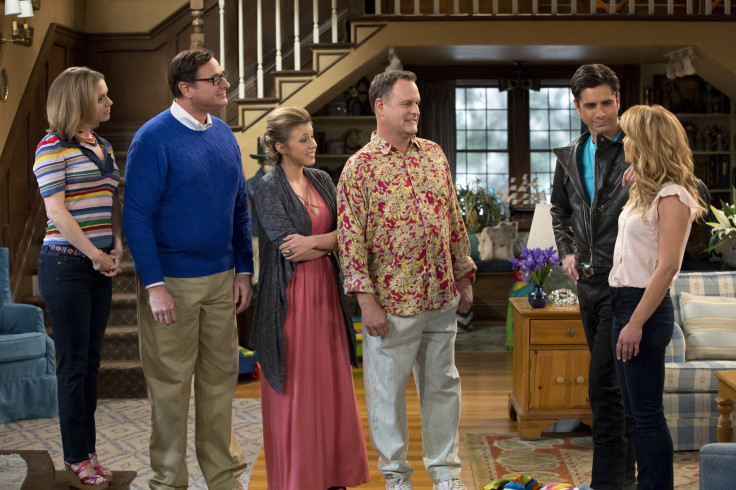 Father's Day is almost here, and quality time with dad may just be the best way to celebrate. If Dad's idea of a good time is kicking back and binging some movies and television shows on Netflix, then you're in luck.
Several movies and TV episodes revolving around stories about fathers and their kids will be available on the streaming service, making them the perfect things to watch with dad on a day that's all about him. Here's everything you can stream together during Father's Day weekend 2018.
Movies
"Beauty and the Beast" (2017):
While the love story that develops in this live-action remake of the Disney cartoon, the relationship between Belle (Emma Watson) and her father, Maurice (Kevin Kline) is also a key part of the central plot.
"Dad" (1989):
Family bonds are revisited in this drama where a son dutifully cares for his aging father, who has been diagnosed with cancer.
"Definitely, Maybe" (2008):
A young girl listens as her father tells her the story of how he met her mother by recounting the history of his three most significant relationships.
"The Family Man" (2000):
A cutthroat investment banker is transported into the life he would have had if he had actually married his college sweetheart.
"Father's Chair" (2012):
An unhappily married doctor sets off to find his son when the shy teen goes missing.
"The Godfather" (1972):
When an organized-crime family patriarch barely survives an attempt on his life, his youngest son steps in to take care of the would-be killers.
"Guess Who" (2005):
A white man butts heads with his African-American fiancée's father when they meet.
"Life Is Beautiful" (1997):
A Jewish waiter, his wife, and their son are sent to a concentration camp, where the waiter tries to protect his son's innocence by playing a game.
"Like Father":
In this Netflix original, a workaholic executive who gets left at the altar (Kristen Bell) winds up on her honeymoon cruise with her estranged father (Kelsey Grammer).
"Meet The Parents" (2000):
Greg Focker (Ben Stiller) is ready to marry his girlfriend, but before he pops the question, he must win over her formidable father, a humorless former CIA Agent (portrayed by Robert De Niro).
"The Road" (2009):
Set in a post-apocalyptic future, a father and son take to the road in the search of a better life.
"Trouble With the Curve" (2012):
Slowed by age and failing eyesight, crack baseball scout Gus Lobel (Clint Eastwood) takes his grown daughter along as he checks out the final prospect of his career.
TV Episodes
"Baby Daddy "From Here To Paternity" S3E16 :
With help from Ben, Riley searches for her biological father. Meanwhile, Bonnie tries to loosen up Tucker's uptight father.
"Friends " The One With Two Parts: Part II: S1E17:
Nervous as he prepares for fatherhood, Ross seeks advice from his own dad.
"Fuller House "Here Comes The Sun" S3E18:
In the Season 3 finale, D.J. and Stephanie prepare for big changes on the horizon as Danny, Jesse and Joey all make plans to head back to San Francisco.
© Copyright IBTimes 2023. All rights reserved.