Fauci Gives Update On Looming Flu Season: 'We Better Pay Attention'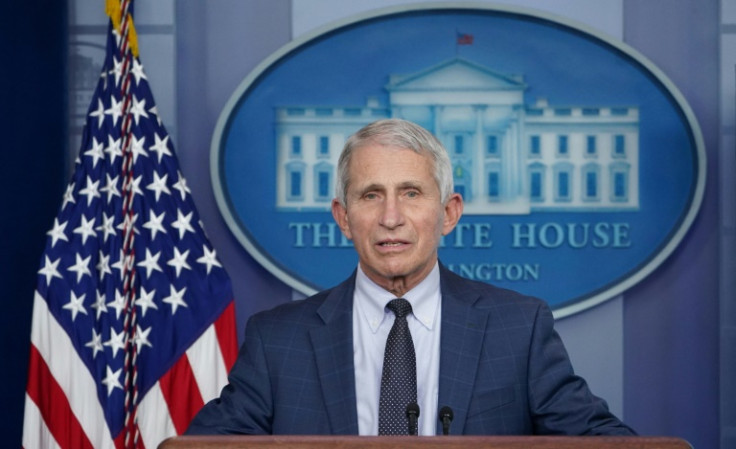 Dr. Anthony Fauci, the nation's leading infectious disease expert and medical advisor to President Joe Biden, warned that the U.S. could be in for a "pretty bad flu" season that may only be compounded by the ineradicable COVID-19 virus.
Fauci told Bloomberg Law that the more-severe-than-usual flu season that is being seen in the Southern Hemisphere is a warning signal for what could be ahead for the U.S. this fall and winter.
Australia, in particular, has seen a major uptick in flu cases during its influenza season, which runs from April to September. The trend could equate to a record number of flu cases in the Northern Hemisphere in the months ahead, Fauci warned.
"We should be prepared for that superimposed upon what I hope is the residual and not another spike of COVID," said Fauci told Bloomberg Law. "We better pay attention."
Fauci, who will step down from his longtime role at the White House and as director of the National Institute of Allergy and Infectious Diseases later this year, reminded Americans to get their flu shots when they become available, adding that new COVID-19 boosters targeted at the Omicron variant could help reduce a surge in cases of both the flu and the virus.
On Wednesday, the FDA gave the green light to Moderna and Pfizer-BioNTech COVID-19 boosters, which are specifically focused on the latest Omicron variants. According to the Centers for Disease Control and Prevention, 67.5% of Americans are fully vaccinated, and 48.5% of those individuals are currently boostered.
The CDC has said that its guidance for flu shots is similar to last year's, with the majority of people only needing one vaccination in September or October. Flu season in the U.S. typically runs from December to February but can last as long as May, the agency said on its website.
Fauci has previously said that COVID-19 will never be eradicated, but rather a virus that needs to get to a low enough level through vaccinations that it doesn't impact the daily lives of Americans.
"We are going to have to get this virus to a low enough level that it doesn't disrupt the social order right now. We're not there yet," Fauci told USA Today.
© Copyright IBTimes 2023. All rights reserved.