This Infectious Disease Was Eradicated From Earth, But COVID Won't Be Next, Fauci Says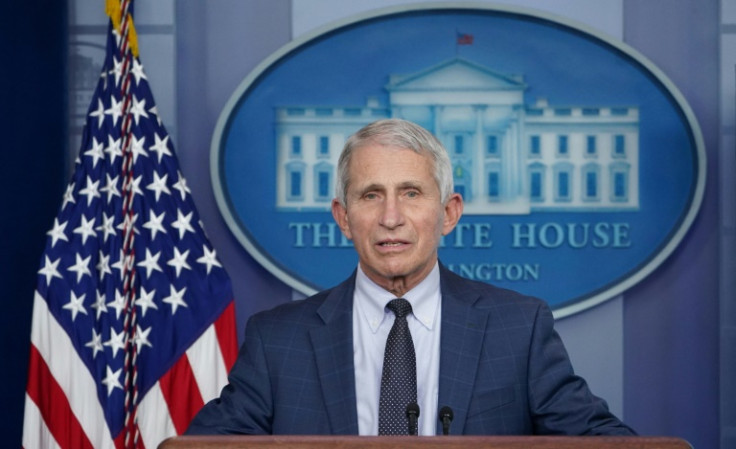 As Dr. Anthony Fauci, the nation's leading infectious disease expert, readies to retire from his position as the chief medical advisor to the White House and director of the National Institute of Allergy and Infectious Diseasein December, he warned the public once again that the pandemic is far from over.
In an interview with USA Today, Fauci discussed how COVID is here to stay, and the goal is to get the virus to a point where it doesn't disrupt daily life.
"You've got to put it into the context that we are still in a pandemic now that it is in its third year. When we get to January of 2023, that will be the third year anniversary of a historic pandemic in which we've had surprisingly, but unfortunately, tragically multiple variants in surges. That really is historic," he said.
Fauci maintained that COVID-19 is an infectious disease that will never be totally eradicated.
"Could we actually eradicate SARS COV-2, the cause of COVID? I can tell you categorically, the answer to that is going to be no," Fauci said, adding, "...we've only eradicated from the face of the earth one significant pathogen and that's smallpox."
He continued: "We did that because smallpox, when you get infected or vaccinated with it, you get immunity that lasts at least decades, and maybe lifelong, and smallpox doesn't vary very much."
Even as COVID-19 vaccine effectiveness wanes over time, Fauci continued his campaign to get the American public vaccinated, telling USA Today that vaccines are the best way to combat the virus.
"For reasons we still don't fully appreciate, the immunity that you get from prior infection, as well as from vaccination lasts literally for months to a year and not lifetime, like we see with smallpox. So we are going to have to get this virus to a low enough level that it doesn't disrupt the social order right now. We're not there yet," he said.
Fauci doubled down on his comments in an interview with NPR, saying that the U.S. needs to do better with COVID vaccinations to get to a new normal where Americans are living with the virus, but it is manageable, which he hopes will happen by the end of this year.
"We only have 67% of the population of this country is vaccinated and only half of those are boosted. The fall is coming up. We have a bivalent BA.5 vaccine boost that will be available by early to mid-September. If we can get the people who've not been boosted to get boosted - and certainly those who've not been vaccinated to get vaccinated... the virus will be at a low enough level as to not be a great perturbing of our social order, which I believe it can be and I hope it will be," he said.
The U.S. is still battling over 89,500 new COVID cases per day and is seeing just under 400 deaths from the virus each day, according to data from the Centers for Disease Control and Prevention.
© Copyright IBTimes 2023. All rights reserved.