Fauci Will Receive Largest Government Retirement Package When He Retires: Here's Why
KEY POINTS
Dr. Anthony Fauci reportedly earned a total of $1.252 million in salary from 2018 to 2020
He would have been eligible for a federal pension of $333,745 per year had he retired at the end of 2020
Fauci said last month that he has no plans to retire anytime soon
Dr. Anthony Fauci, who out-earns the president and everyone else on the federal payroll, is slated to receive the largest federal retirement package in the country's history when he retires.
The 81-year-old physician-scientist, who serves as chief medical advisor to the president and director of the National Institute of Allergy and Infectious Diseases (NIAID) at the National Institutes of Health, earned a total of $1.252 million in salary from 2018 to 2020, Forbes reported.
Specifically, he was paid $399,625 in 2018, $417,608 in 2019 and $434,312 in 2020, according to Celebrity Net Worth.
The government offers retirement plans that are calculated using a percentage of the average of the employee's three highest-earning years. The U.S. Office of Personnel Management was quoted by Forbes as saying that federal employees with Fauci's length of service can get "80% of [their] high-3 average salary, plus credit for [their] sick leave" when they retire.
This means Fauci would have been eligible for a federal pension of $333,745 per year, plus annual cost-of-living increases, had he retired in 2020, Celebrity Net Worth noted.
If Fauci got salary increases for 2021 and 2022, his potential retirement earnings would be closer to $347,500 a year, according to Forbes. The outlet noted that his annual pay for last year and the current year has not been published.
Fauci is also likely eligible for an annuity from the federal government intended for employees who have served for at least 10 years.
The immunologist has more than surpassed the 10-year minimum work requirement, and if he had retired in 2020, he could have drawn down at least an extra $8,344 every year, according to Forbes.
Back in 2004, Fauci was approved for a "permanent pay adjustment" in excess of his regular salary to "appropriately compensate him for the level of responsibility… especially as it relates to his work on biodefense research activities," according to documents obtained by non-profit organization OpenTheBooks.com.
His annual salary went up 68% from $200,000 to $335,000 between 2004 and 2007. This award was permanent and carried forward through 2020.
Fauci has served as a government employee for 55 years. However, he told ABC News' Jonathan Karl just last month that he has no plans to retire anytime soon.
The scientist said that he intends to finish the battle against COVID-19 until everything gets back to normal and that he will not walk away in the middle of the war.
"There's no way I'm going to walk away from this until we get this under control. I mean, that's the purpose of what we do. That's – that's our mission in life. In the middle of it, I'm not going to walk away," Fauci was quoted as saying. "You can't do that. You've got to finish it — and we're going to finish this and get back to normal."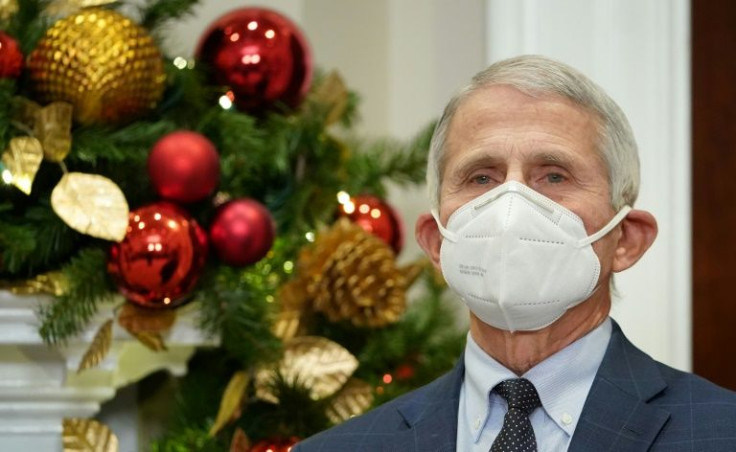 © Copyright IBTimes 2023. All rights reserved.