FBI Charges Man in Hollywood Celebrity Hacking Case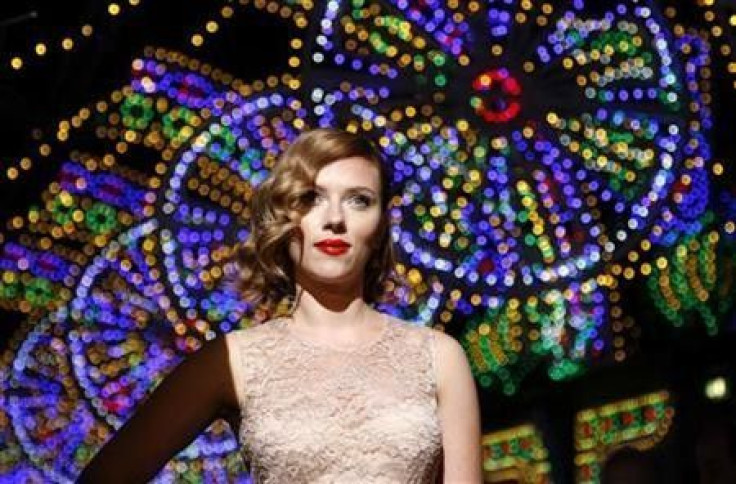 Federal officials on Wednesday arrested a Florida man and charged him with 26 counts of cyber-related crimes against Hollywood celebrities following an 11-month federal probe dubbed Operation Hackerazzi.
Victims included actresses Scarlett Johansson, Black Swan star Mila Kunis and pop singer Christina Aguilera, the Federal Bureau of Investigation and Justice Dept officials said.
Christopher Chaney, 35, of Jacksonville, Florida, was arrested Wednesday morning by FBI agents and accused of hacking celebrities' personal e-mail accounts and then later distributing some of the illegally obtained files, including nude photos that were ultimately posted online.
Cybercrime not only affects the rich and famous but everyone, said U.S. Attorney Andre Birotte, Jr, in announcing the arrest, but noted that the fame of this case's victims brought the issue home to many.
He commended Johansson, Kunis and Aguilera for releasing their names. We had a positive working relationship...They agreed to have their names released, to have a deterrent impact. It sends out a message, he said.
Other victims were identified by initials only, including B.P., J.A., L.B. and L.S.
In September, Iron Man 2 star Johansson joined a list of Hollywood celebrities including film star Jessica Alba, who have had private photos leaked online at the hands of hackers.
In the Johansson photos, the 26 year-old actress was shown in a towel with an exposed backside, while another showed her topless. The pictures were posted on several celebrity gossip websites before eventually being taken down.
Also in September, leaked photos of Kunis, star of the film Friends with Benefits, were said to contain a photo of the actress in a tub filled with bubbles showing only her face.
Celebrity information is highly marketable and we know (there are those who are) willing to purchase, said Steven Martinez, the assistant director in charge of the FBI's Los Angeles Field Office.
But officials said they have no information regarding whether or not Chaney profited from hacking.
Chaney, who was arraigned in Florida Wednesday, faces as many as 121 years in jail if convicted on all counts. Officials said the investigation remains open and others could be implicated.
Birotte said Chaney used unauthorized access to e-mail accounts of the stars to intercept messages that in some cases included information about movie scripts and nude photos.
Officials said Chaney mined publicly available data and used that data to figure out passwords of his victims.
E-mail services provided by Apple, Google Inc, and Yahoo Inc were affected.
The FBI said their investigation identified more than 50 victims, but the indictment against Chaney listed specific incidents of hacking into e-mail accounts of only 11.
Wednesday's arrest followed a scandal involving media giant News Corp after revelations earlier this year that employees of one of the company's London newspapers had hacked into the cellphones of celebrities and members of the public.
Federal officials said Wednesday that there was no link between Chaney's arrest and the News Corp scandal.
© Copyright Thomson Reuters 2023. All rights reserved.