'Fear The Walking Dead' Releases New Promo Photo With Zombie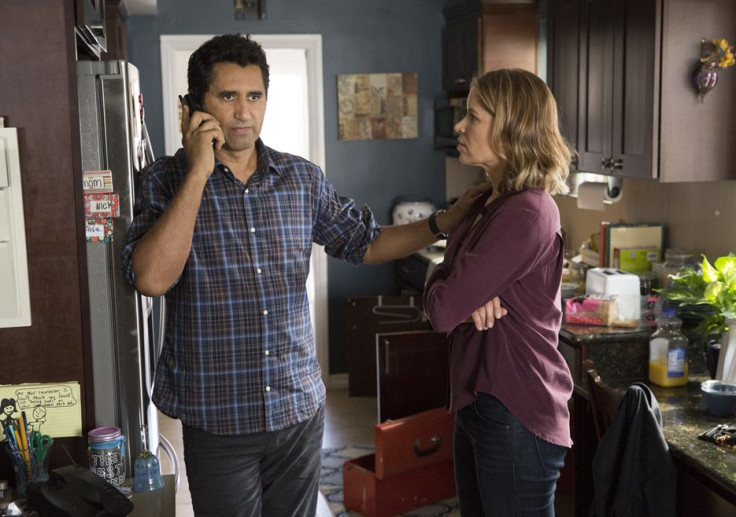 Get ready to feast your eyes on some new promo art for "Fear the Walking Dead." AMC has released a brand new image promoting "The Walking Dead" spinoff series, which is only a couple weeks away from premiering.
The promo poster was released Wednesday and doesn't appear to feature any principal characters. Two males play basketball outside as the sun goes down with the Los Angeles skyline behind them. But that's not the only thing in the background. The street is quiet … except for a zombie making his way toward the unsuspecting humans.
The latest art for "Fear the Walking Dead" reinforces the storyline of how things played out when the zombie virus first spread. While the new show is not connected to "The Walking Dead," they do live in the same universe. The series is set prior to Rick Grimes (Andrew Lincoln) waking from his coma in Georgia.
Fans of the series got their first glimpse into this different journey via the trailer that was released at San Diego Comic-Con. The footage not only shows life in Los Angeles prior to the outbreak, but the chaos that happens when everything hits the fan.
"Fear the Walking Dead" stars Kim Dickens, Cliff Curtis, Alycia Debnam Carey and Frank Dillane. The series premieres on AMC Sunday, Aug. 23 at 9 p.m. EDT.
© Copyright IBTimes 2023. All rights reserved.