'Fear The Walking Dead' Spoilers: Colman Domingo On Why Strand Stayed At The Hotel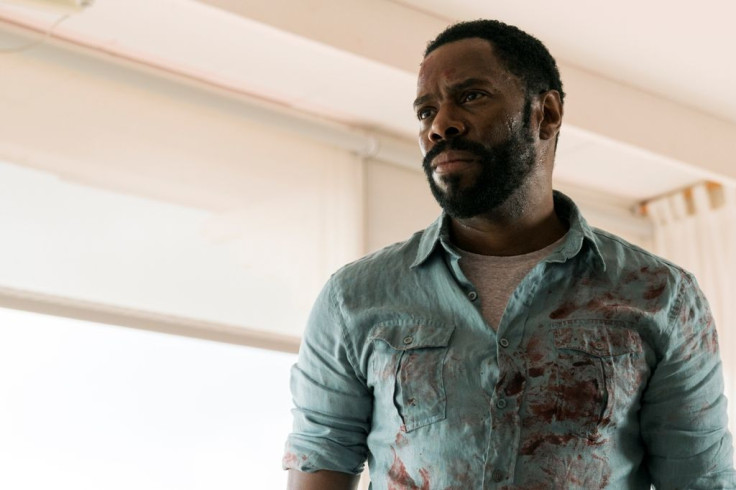 "Fear the Walking Dead" actor Colman Domingo said that his character, Victor Strand, was just being practical when he decided to stay at the hotel at the end of the Season 2 finale.
In a recent interview with TV Insider, Domingo explained why it was not in Strand's best interest to leave the hotel and escape with Madison Clark (Kim Dickens), Alicia Clark (Alycia Debnam-Carey) and Travis Manawa (Cliff Curtis).
"The thing that I'm understanding about Victor Strand is that he is always weighing his options. In that moment, as he protected that family and got them out to their car and handed the gun over, he realized it was not in his best interests to go with them," Domingo said. "He's already compromised them. He wasn't in the best of health, so he had to stay where there were resources, and find out how he could get himself well and move forward. I think he's very pragmatic in that way."
READ: Danay Garcia teases what's next for Luciana in Season 3 of "Fear the Walking Dead"
Although Strand is very used to being alone, Domingo pointed out that his character's decision to stay behind wasn't an easy choice for him to make. "I think we found in Season 2 that Victor did need people more than he felt he needed them," Domingo said. "I think he understood that in this world, you do need others. [So] it may hurt a bit more because he found that he did need people and they needed him."
In Season 2 finale, Madison told Strand that they need to leave the hotel after Travis beat Brandon (Kelly Blatz) and Derek (Kenny Wormald) to death. When the residents tried to kill Travis after Oscar (Andres Londono) died of his injuries, Strand convinced the residents to leave Madison, Alicia and Travis alone at gunpoint. Strand helped the three escape, but insisted on staying back at the hotel.
Now that Strand is technically on his own at the beginning of Season 3, executive producer Dave Erickson told Entertainment Weekly that the former businessman is "going back in the con man mode" in order to survive. "The thing that Strand is best at is recognizing the current currency and knowing what can he exploit. And in the apocalypse, he's going to target the thing that is probably the most powerful and valuable resource there is," Erickson teased.
"Fear the Walking Dead" Season 3 premieres on Sunday, June 4 at 9 p.m. EDT on AMC.
© Copyright IBTimes 2023. All rights reserved.