Fed's Evans Sees Case For Deferring US Rate Hikes For Years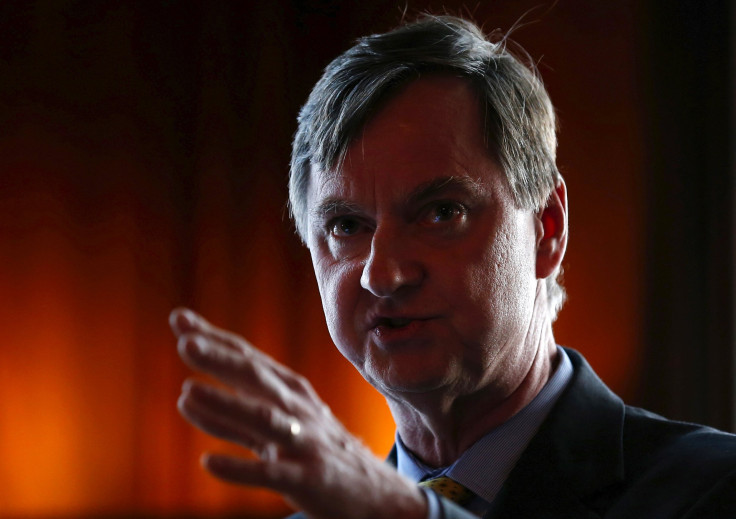 In a dovish shot across the bow of a Federal Reserve widely expected to raise U.S. interest rates this summer, Chicago Fed President Charles Evans said Friday he thinks a "reasonable case" can be made for deferring rate hikes until core inflation reaches the Fed's goal of 2 percent.
If current Fed forecasts for inflation hold, such a policy would mean U.S. monetary policy would be on hold until 2018.
Evans said he was not sold on holding off on rate hikes for so long, and that his base case for appropriate policy is still to raise rates twice by the end of 2016. That is the rate-hike path that most Fed policymakers projected in March, the last time they gave public forecasts.
But the idea of keeping interest rates at their current range of 0.25 percent to 0.5 percent until core inflation reaches 2 percent also has "some attraction" as a policy option, he said in remarks prepared for delivery in London. Evans said he did not see core or total inflation rising to 2 percent for another three years, and predicts core inflation will end the year at 1.6 percent.
Traders currently expect the Fed to go ahead with a mid-summer rate hike, as long as the U.S. economy bounces back from slow growth in the first quarter and continues to add jobs. The U.S. Labor Department issues its closely watched monthly jobs report later on Friday.
Fed officials also have recently flagged encouraging signs that inflation will soon head back up toward the Fed's 2-percent target. Evans, by contrast, said he sees downside risks to his forecasts for 2-percent GDP growth and for inflation to reach the Fed's 2-percent goal within three years.
While the economic data so far is in line with his March expectations and raising rates twice this year would allow the Fed to continue on a gradual pace of rate hikes, "I also think that a reasonable case can be made for holding off increasing the funds rate until core inflation actually gets to 2 percent on a sustainable basis," Evans said.
"Frankly, I'm really of two minds at the moment, and I expect to take this quandary with me into the next (Fed) meeting," he said. The Fed holds its next policy meeting on June 14-15.
© Copyright Thomson Reuters 2023. All rights reserved.