Female Python Of Record-Size Caught In Everglades By Trappers
Florida trappers have caught a python of record-size from the Everglades National Park. The female python was caught by the new Python Action Team as part of a growing effort to remove the invasive snakes.
According to the Florida Fish and Wildlife Conservation Commission (FWC), the female python was 18-foot, 4-inch-long (5.58 meters) and weighed 98 pounds and 10 ounces (45 kilograms), making it the largest snake caught by the Python Action Team at the Big Cypress National Preserve.
"These snakes coupled with the thousands removed by our partners at the National Park Service and the South Florida Water Management District make a significant impact to protect Florida's native wildlife," FWC Executive Director Eric Sutton said.
"With leadership from Governor Ron DeSantis, we are committed to working with our partners including the South Florida Water Management District and the National Park Service to accomplish our goal of removing pythons from our beautiful state," Sutton added.
Of the 900 pythons that have been caught from the wild in Florida, this is the second-largest ever. The Python Action team was created by the FWC to engage qualified individuals with python control efforts.
These pythons add an average of 30-60 hatchlings to their population everytime they breed, making it very critical to capture them. The FWC and District governing board have agreed to open up more hunting access as part of its effort to reduce the invasive python population.
The FWC is also holding python hunting challenges every three years in order to increase the number of pythons caught in the state.
"We're grateful to our partners from FWC and the South Florida Water Management District and look forward to continuing to work with them on Governor DeSantis' initiative to expand python removal," said Superintendent Pedro Ramos, who oversees Big Cypress National Preserve and other National Parks sites in Florida.
According to the website of the Waterboard, such efforts are necessary as pythons had become the ape predators of the everglades. Last the photo of a Burmese python eating a pelican in the everglades had again brought forth the impact of these pythons on the native wildlife.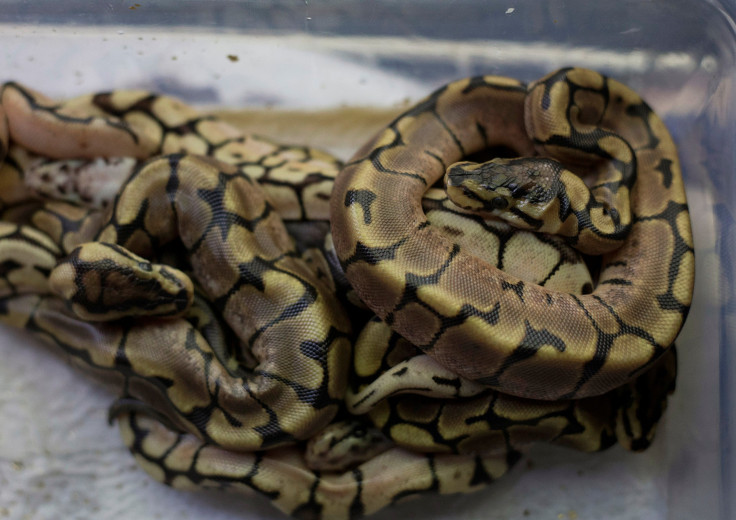 © Copyright IBTimes 2023. All rights reserved.