Fergie Reacts To Ex-Husband Josh Duhamel's Engagement To Audra Mari
KEY POINTS
Josh Duhamel announced his engagement to Audra Mari on Instagram
Fergie congratulated her ex-husband upon seeing his post
Duhamel popped the question to Mari after two years of dating
Fergie is happy for her ex-husband Josh Duhamel finding another love after their divorce.
Duhamel, 49, popped the big question to Audra Mari, 28, after two years of dating. He shared a snap of them by the beach with the "Safe Haven" star holding a paper with burned edges on Instagram.
"Audra Diane Mari, Will you Marry me?" the message on the paper read. Mari was all smiles while pointing at the camera.
"It's on!!" Duhamel wrote in the caption. "She found a message in a bottle that washed ashore and said YES!!"
Several celebrities reacted to his post, with many of them congratulating the couple. Among those who commented was Duhamel's ex-wife, Fergie.
"Congrats!!!" the "Fergalicious" singer, 46, wrote with multiple green heart emojis.
"So happy for you!!!! Let's go looooooove!!!!!" Glen Powell commented. Matt Lanter wrote, "Congrats, my man!"
"That's super cool congratulations," Omar Chaparro added.
"Woah! Massive Congrats my brotha!!! Cheers cheers to both of y'all! Pretty gangster move btw," Tanner Beard wrote.
Duhamel and Mari were first spotted together in 2019. They started going out while the "Transformers" star was still finalizing his divorce from Fergie.
Duhamel's future wife is a former beauty pageant contestant. She won Miss North Dakota in 2014 and placed second in Miss USA in the same year. She also won Miss World America in 2016 and represented the country at the Miss World pageant, People reported.
Fergie and Duhamel announced their separation in 2017 just after celebrating their eighth wedding anniversary.
"With absolute love and respect we decided to separate as a couple earlier this year," the exes wrote in a joint statement to Entertainment Tonight. "To give our family the best opportunity to adjust, we wanted to keep this a private matter before sharing it with the public. We are and will always be united in our support of each other and our family."
Following their separation, Fergie continued to speak fondly of her ex. In a previous interview with ET, she said she and Duhamel were "great friends" and "there's so much love that we have for each other."
"We really like each other; we have fun with each other. We're just not a romantic couple anymore. But we are still Axl's parents through and through, and our families — each other's families, the cousins, my nieces and nephews — it's all the same. So that's the only thing that's changed," she added.
Duhamel and Fergie share 8-year-old son, Axl Jack Duhamel.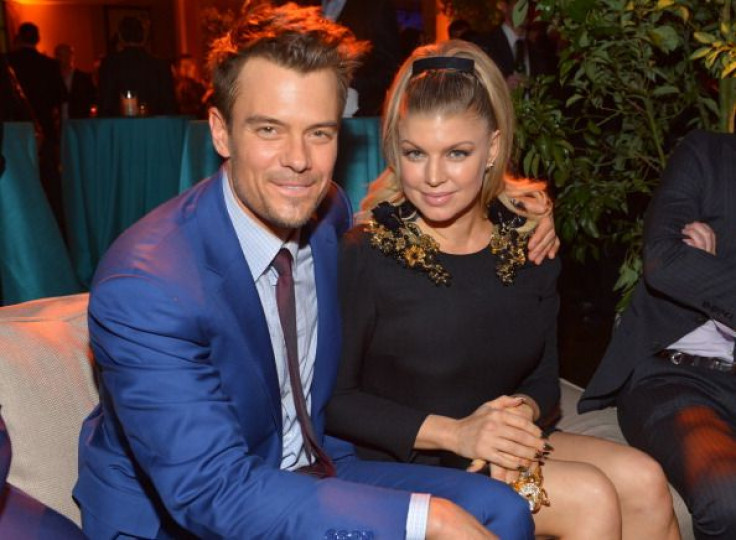 © Copyright IBTimes 2023. All rights reserved.