Fidelity Matches BlackRock's Move In Crypto World With ETH ETF Filing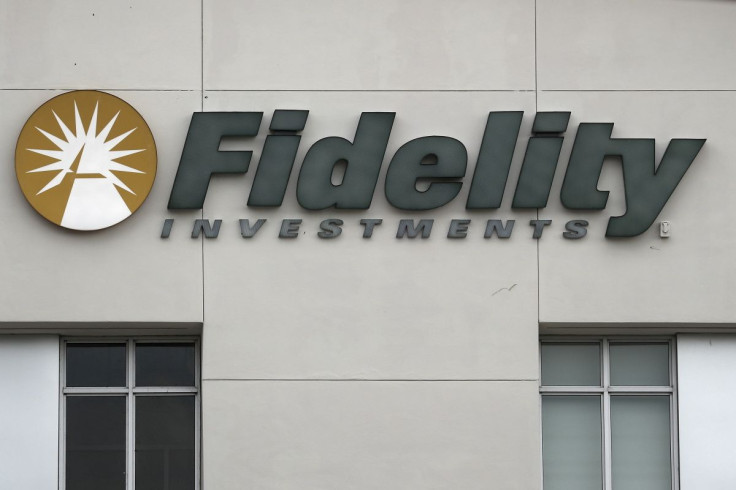 KEY POINTS
An approval of a spot ETH ETP would represent a major win for the protection of U.S. investors in the crypto asset space: Fidelity
The financial giant cited a recent court decision in the Grayscale vs SEC case
ETH was trading in the green zone at $1,964.57 in the early hours of Sunday
Fidelity Investments matched BlackRock's move in the cryptocurrency industry when it filed for spot Ethereum exchange-traded fund (ETF) last Friday, underlining its competitiveness against a fellow financial giant.
Fidelity, a Wall Street giant that manages around $4.5 trillion assets, on Nov. 17 submitted to the Securities and Exchange Commission (SEC) its plan to list and trade shares of the Fidelity Ethereum Fund on the Cboe BZX exchange.
"To this point, approval of a spot ETH ETP would represent a major win for the protection of U.S. investors in the crypto asset space," the filing read. It noted that investors face significant risk without such products as they are exposed to riskier ways.
"U.S. retail investors have lacked a U.S. regulated, U.S. exchange-traded vehicle to gain exposure to ETH. Instead, current options include: (i) facing the counter-party risk, legal uncertainty, technical risk, and complexity associated with accessing spot ether or (ii) over-the-counter ether funds ('OTC ETH Funds') with high management fees and potentially volatile premiums and discounts," Fidelity said in its filing.
"To this point, the lack of an ETP that holds spot ETH (a 'Spot ETH ETP') exposes U.S. investor assets to significant risk because investors that would otherwise seek crypto asset exposure through a spot ETH ETP are forced to find alternative exposure through generally riskier means," it added.
The filing also underlined a recent ruling on Grayscale where the federal court said the SEC failed to provide a coherent reason on why it should reject the spot crypto ETF application of the financial giant when it allowed futures-based products.
"In the recently decided Grayscale Investments, LLC v Securities and Exchange Commission, however, the court resolved this conflict by finding that the SEC had failed to provide a coherent explanation as to why it had approved the Bitcoin Futures ETPs while disapproving the proposal to list and trade shares of the Grayscale Bitcoin Trust and vacating the disapproval order," Fidelity said.
Fidelity's latest move came on the heels of BlackRock's spot Ether exchange-traded fund (ETF) application.
Just like the buzz it created in the crypto market when it filed an application for a Bitcoin exchange-traded fund (ETF), BlackRock sparked a surge in the price of ETH by registering an iShares Ethereum Trust in Delaware on Nov. 10.
Unlike BlackRock's spot ETH ETF filing, Fidelity's application did not trigger a massive surge in the price of Ether since the crypto asset was on a downtrend when the news broke.
ETH was trading in the green zone at $1,964.57 as of 5:52 a.m. ET on Sunday, with a 24-hour trading volume down by 36.11% at $7,349,988,373. Ether's price movement represented a 1.14% increase in the last 24 hours and a 4.5% loss over the past seven days.
Data from CoinMarketCap showed that Ether's circulating supply stands at 120,252,684 ETH, with its value up by 1.14% at a market cap of $236,047,415,239.
© Copyright IBTimes 2023. All rights reserved.