'Fifty Shades Of Grey' Actress Dakota Johnson On Playing Anastasia Steele, 'I Needed Anastasia To Be Funny'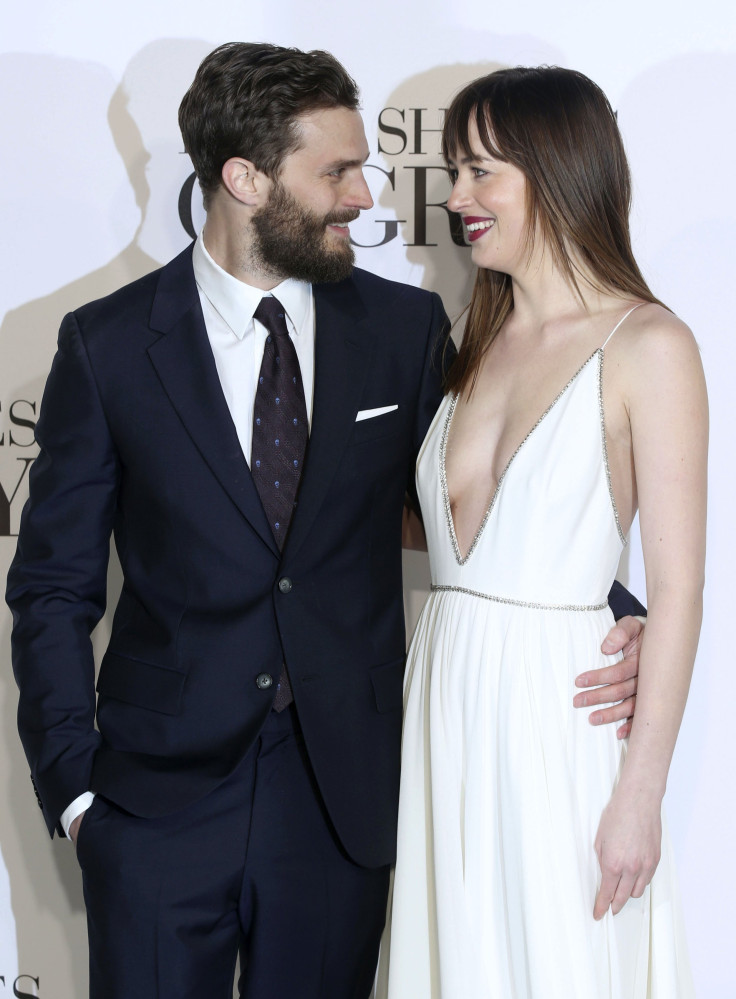 Actress Dakota Johnson said she would find it perfectly normal if her fans laugh at her portrayal of the vulnerable girl Anastasia Steele in the film "Fifty Shades of Grey." She wanted Anastasia to be funny and constantly tried to inject some humor into her character.
"I needed Anastasia to be funny," Johnson told Elle magazine, where she is featured as one of the women, for their special Women in Hollywood issue. "If you can't laugh during a movie like that, you're f-----. Literally," she added.
It was important for Johnson that her character looked meaningful and relatable to people of age groups. "You need to have something that everyone can relate to," Johnson said about her role in the film. In the film, the actress stars opposite "The Fall" actor Jamie Dornan, who plays the role of a kinky billionaire Christian Grey.
Johnson was chosen by director Sam Taylor-Johnson, who felt she had the "inner strength" needed for the portrayal of Anastasia. "There had to be a sense of wide-eyed, excitable curiosity, but grounded in a worldliness," Taylor-Johnson told Elle.
"She had to have an inner strength that would carry her through the darkest of moments. I knew straightaway that Dakota was the girl," Taylor-Johnson added.
Both Johnson and Dornan will reprise their roles as Anastasia and Christian in the movie's sequels, "Fifty Shades Darker" and "Fifty Shades Freed." According to The Hollywood Reporter, the two actors are currently negotiating their salaries and are seeking a hefty raise. The pair received $250,000 each to star in the movie adaptation of EL James' trilogy of novel but they will now "try to renegotiate for seven-figure raises."
Things are moving in a positive direction for the sequel "Fifty Shades Darker." The "House of Cards" director James Foley has been hired as the new director for the movie, which was earlier directed by Sam Taylor-Johnson. Niall Leonard, husband of E.L. James, will write the screenplay for the film, which is expected to release on Feb. 10, 2017.
© Copyright IBTimes 2023. All rights reserved.
FOLLOW MORE IBT NEWS ON THE BELOW CHANNELS