'Fifty Shades Of Grey' Drama: Dakota Johnson's Dad Refuses To Watch Erotica Movie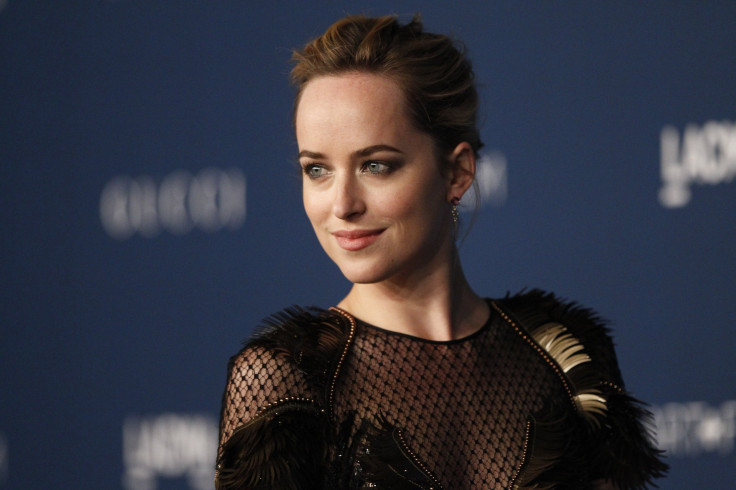 Don Johnson's daughter Dakota Johnson may be the star of the coming "Fifty Shades of Grey" film, but that doesn't mean he's a fan of E.L. James' kinky romance tale.
In an interview with The Telegraph's Seven Magazine Friday, Johnson, 64, (who was trying to promote his latest project "Cold in July") was, once again, inundated with questions regarding his daughter's role in the highly anticipated erotic film. While the story, which stars Johnson, 24, as virginal college graduate Anastasia Steele, who falls for a BDSM-practicing billionaire Christian Grey (Jamie Dornan), is a hit with readers worldwide, Johnson doesn't appear to be among the fans.
"I probably will not see it just because it's not a movie I would see," Johnson -- famous for his role in the hit 1980s series "Miami Vice" -- told the magazine, going on to compare the flick to similar blockbuster adaptations in recent years. "I've never seen 'The Vampire Diaries,' I've never seen 'Twilight.' It's in a category of films that I just wouldn't be interested in," Johnson added.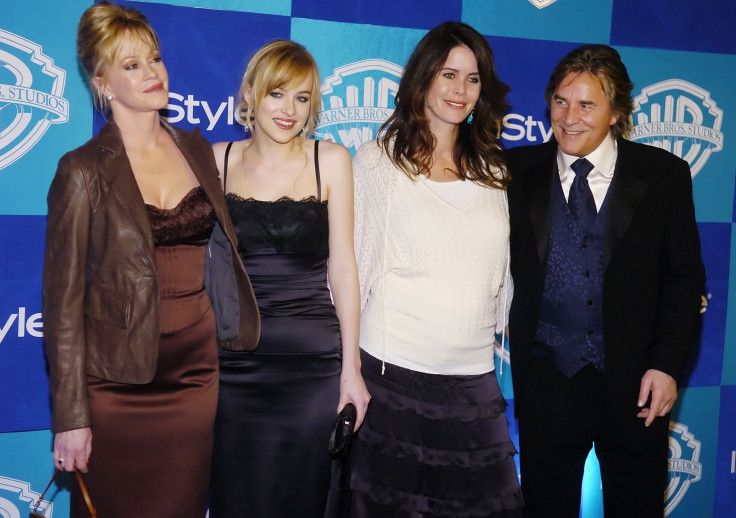 Johnson claims he has no issues with his daughter playing a submissive on-screen. "This is the family business, we portray characters and this is the character that Dakota is playing. It's difficult for people to separate who we are from the characters we portray, but not for me," he said.
Johnson last spoke out about "Fifty Shades" in May, revealing to HuffPost Live host Ricky Camilleri that he has yet to read the James' best-selling books. "I don't know anything about it," Johnson admitted, later referring to his daughter's coveted role in the film as a probable "blip" in her career. "I can tell you this though: Dakota is a gifted, gifted actress and this will be a blip in a long line of parts where she kills it," he said. "She is the authentic article and I am exceedingly proud of her."
Similar to Johnson, Dornan, 32, has also noticed a similarly dwindling support group after landing the gig. "A friend of mine said, 'I heard about Fifty Shades. Congratulations on the role. That's going to be disgusting. I won't watch it," Dornan told London's Evening Standard in March.
The first "Fifty Shades of Grey" trailer is rumored to be making its debut in September. The film is to premiere in the U.S. Feb. 13, 2015.
© Copyright IBTimes 2023. All rights reserved.