'Fifty Shades Of Grey' Movie Says Happy Birthday To Christian Grey, Releases Jamie Dornan's First Official Still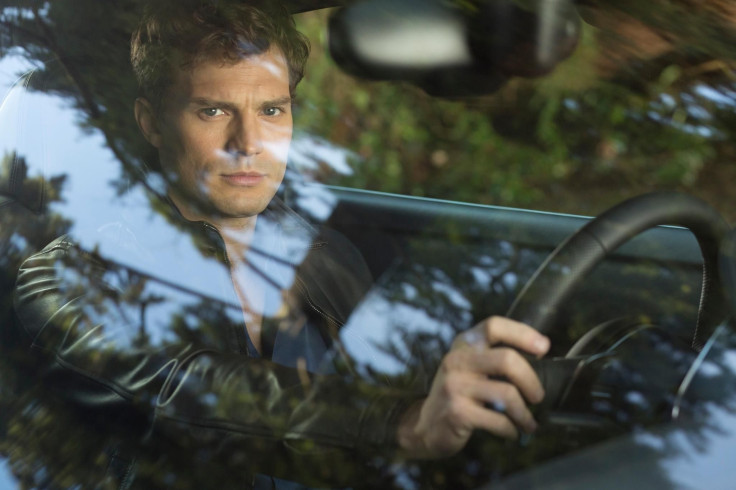 It may be Christian Grey's birthday, but "Fifty Shades of Grey" fans are the ones getting a gift this year. In celebration of author E.L. James' literary character's 31st birthday, the "Fifty Shades" film on Wednesday released the first official still of actor Jamie Dornan portraying the sadistic billionaire.
"Happy Birthday Christian Grey #FiftyShades," the film's official social media pages shared on Wednesday morning, a happy surprise for many of the book's devoted fans. "Best way to start the day! Thank you and happy birthday Christian!" one Instagram follower shared. "He is perfect for the part, what a great picture, he looks AMAZING & exactly how I imagined him!" another user shared. "Wow is all I can say," a Facebook fan said.
While one of the posts has already received more than 21,000 likes and counting on the film's official Facebook page, some fans of the best-selling erotica series don't seem so convinced of Dornan, 32, and his portrayal of the BDSM-practicing businessman. "He will totally ruin it for me," one disappointed fan said on Wednesday. According to a majority of upset commenters, Dornan's physique doesn't compare to Grey's, who in the books, is described as having "intense, bright-gray eyes" and "dark copper hair."
"I am a bit disappointed of the actor playing Christian. That is not how I imagined him," one social media commenter said. "This guy looks nothing like Christian. I know way prettier guys that could have played the part. I don't like him as Christian," another person said. "He doesn't look like the Christian I picture while reading the book!" a fan said, adding, "Not attractive at all!"
The "Fifty Shades of Grey" film, based on James' 2011 novel of the same title, is due in U.S. theaters Feb. 13, 2015. Directed by Sam Taylor-Johnson of "Nowhere Boy" fame, the feature stars Dornan ("The Fall") as lead Christian Grey and 24-year-old actress Dakota Johnson ("Need for Speed") as his inexperienced lover, Anastasia Steele. The first official trailer for the film is rumored to be making its debut this fall.
© Copyright IBTimes 2023. All rights reserved.