'Fifty Shades of Grey' Movie: Imposter 'Alexis Bledel' Is Happy Fans Want Her To Play Anastasia Steele [PHOTOS]
Alexis Bledel is almost without a doubt the fan favorite to be cast as Anastasia Steele in the "Fifty Shades of Grey" movie, and now an imposter who has created the Twitter handle @AlexisBledel, thanked the fans who want to see her play Anastasia Steele in the movie.
The Bledel fraud posted, "I see that lots of you wants me to play "Ana" in Fifty Shades of Grey. :)"
The person who is posing as Bledel wishes her followers to have a good day and seems to avidly tweet back to their posts to her.
There are only 4,000 followers to the account and she has more than 1,000 tweets.
An official Twitter account can't be found for the "Gilmore Girls" actress, but there is a Twitter account under the name "Alexis Bledel" that has been made private.
The real Alexis Bledel has not commented on being the fan favorite to play Ana.
Ever since word broke that there was going to be a movie made from the "Fifty Shades of Grey" series fans took to the Internet to declare the "Sin City" star as their choice for Ana.
There is one glaring problem with picking Bledel to play the 22-year-old literature student Anastasia Steele-- the actress is 30 years old. However, Bledel would be quite believable as Ana considering she can portray innocent yet sexy.
While it's safe to say that most "Fifty Shades" fans agree that picking Bledel would be the best choice, there are not as united when it comes to agreeing on who should play their favorite control freak- - Christian Grey.
The most popular choices for the rich and alluring Grey are Matt Bomer and Ian Somerhalder.
Do you think Alexis Bledel will ultimately be cast as Anastasia Steele since so many people want her to play the role?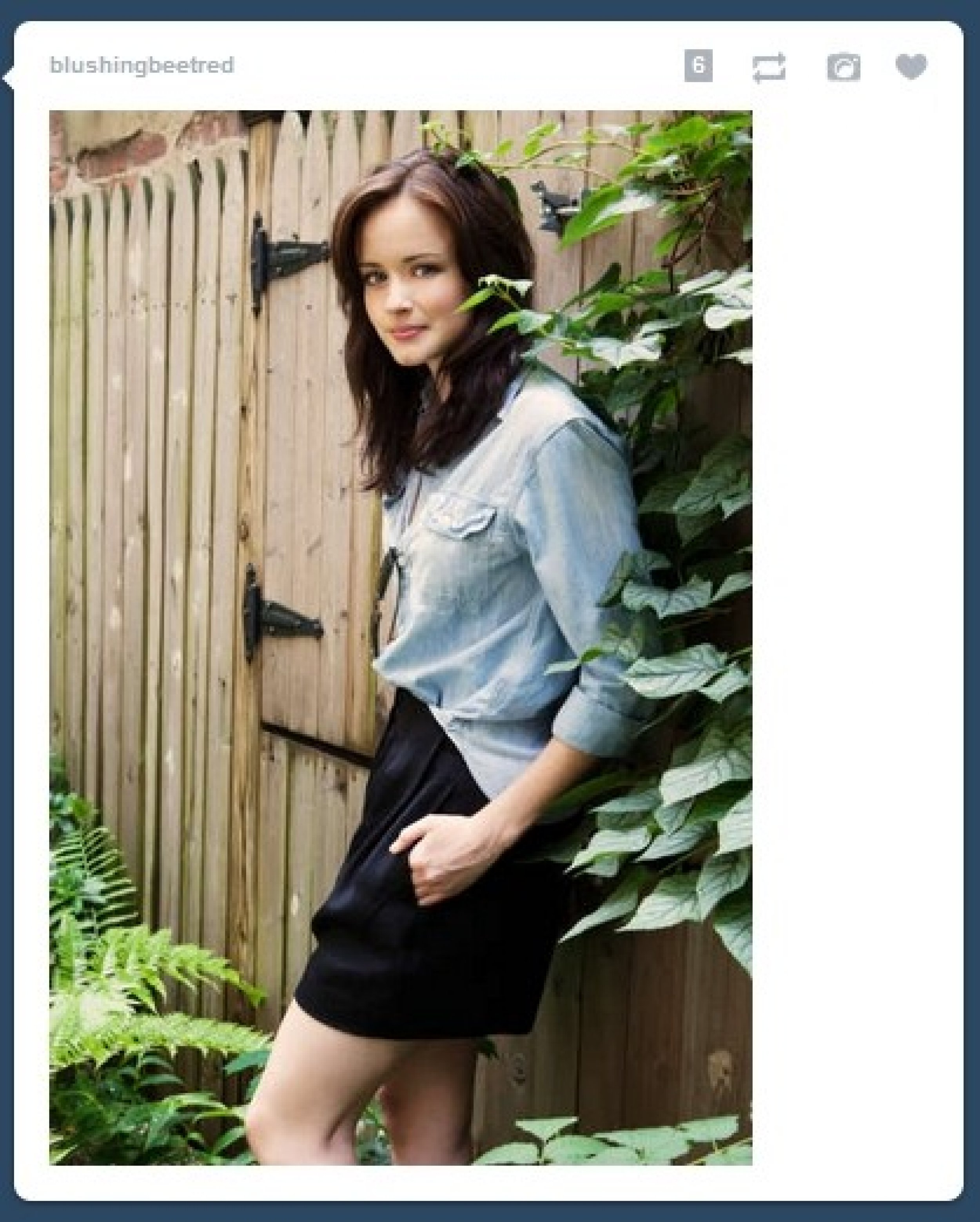 © Copyright IBTimes 2023. All rights reserved.