'Fifty Shades Of Grey' Movie Spoilers: Find Out How Many Sex Scenes Will Be In The Film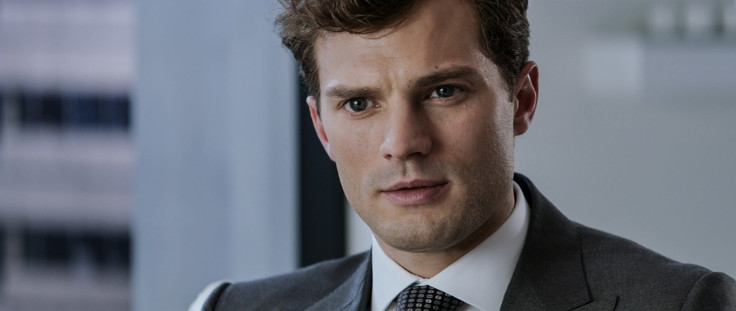 "Fifty Shades of Grey" fans shouldn't be too worried about the R-rating on the film adaptation. It seems the movie will include plenty of sex scenes -- 20 minutes worth, or 12 separate scenes to be exact. After attending a preview screening, the Sunday Times estimated about one fifth of the 100-minute film was comprised of sex scenes.
Still, fans have to wonder exactly which scenes from the erotic novel ended up on the cutting room floor. They know that Christian Grey actor Jamie Dornan has said that he did not do any full frontal nudity, and director Sam Taylor-Johnson has made it clear that the film isn't all explicit scenes. Those 20 minutes might not show exactly what fans want to see. "It's details, flesh and fingers and skin and eyes and looks," she told Vanity Fair. "You see a lot, but you don't have to see anything graphic."
As previously reported, Taylor-Johnson also revealed that she had cut sex scenes from the first draft of "Fifty Shades of Grey." One particular scene never even made it into the script, although some fans might not be disappointed by the loss. The director told Variety that the book's sex scene when Christian removes Anna's (Dakota Johnson) tampon was "never even discussed" as a possibile moment in the film adaptation.
However, "Fifty Shades" author E.L. James has assured her fans that the movie is still rather steamy. "I'm pretty sure the millions of fans who have read the trilogy will think there is enough sex," she told Variety.
"Fifty Shades of Grey" hits U.S. theaters on Feb. 13. Is 20 minutes of sex scenes too much or not enough? Sound off in the comments section below!
© Copyright IBTimes 2023. All rights reserved.