'Fifty Shades Of Grey': The Truth About BDSM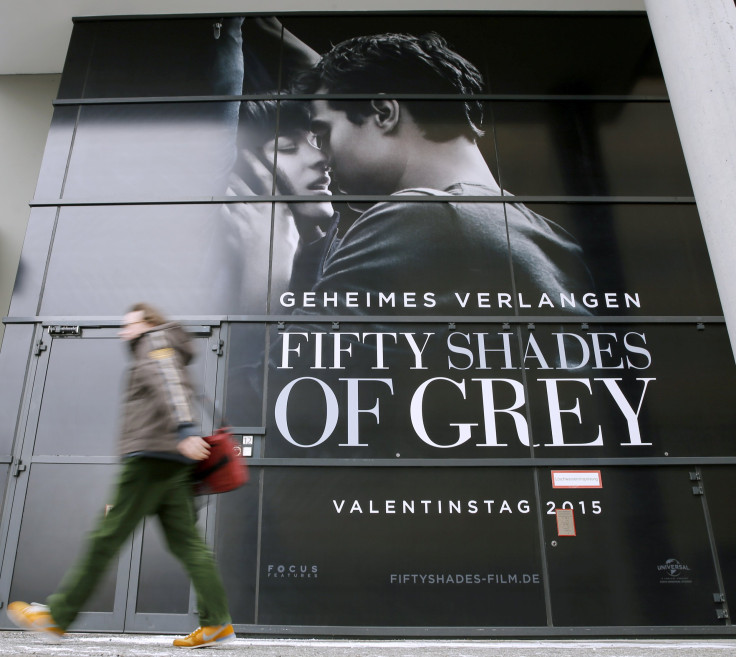 The hour of the "Fifty Shades of Grey" theatrical release is almost upon us. What started as "Twilight" fan fiction has become its own cultural phenomenon, with the book selling 100 million copies worldwide and screenings of the movie selling out weeks in advance.
But one of the more unlikely aspects of a series so popular is its bold sexual content that introduced some uninitiated readers to the world of BDSM. Anastasia and Christian's fiery affair touches on several facets of bondage and discipline, dominance and submission, and sadism and masochism, but doesn't follow through to the letter as those practicing BDSM would.
To clarify some of the thornier issues of consent and contracts in the book, we asked sex tech consultant Lux Alptraum and Rachel Kramer Bussel, editor of "Best Bondage Erotica 2015" and sex columnist for Philadelphia City Paper and DAME.
There are no hard feelings against the book that started all the fuss. "I feel like it's not very well-written and it's not the kind of narrative I'm interested in," Alptraum said. "But if people are enjoying it, and it's getting people off, helping people open up about their own sexuality and explore things in a healthy way, then I think that's overall a positive."
Bussel recounted a similar experience: "I had trouble reading it as a book, but my first reaction was curiosity about why it was so popular. The story has been just as much as how people are reading it as the book itself. I think it's beyond book and movie. The fact that we're talking about BDSM and power dynamics all over the world is really powerful. For that reason alone this is an overall positive."
When asked to define the problematic way kink is written in the book, Alptraum and Bussel gave differing answers.
Alptraum: "I don't think it's BDSM. I feel like comparing 'Fifty Shades of Grey' to BDSM is like comparing rape porn to BDSM. BDSM is a very specific thing with expectations and rules about consent and very specific structure. Just because a fantasy has elements of domination, control and bondage, that doesn't make it BDSM. I think it's very important to differentiate. If people read it and assume the more negative parts of it is how people in BDSM relationships live their lives, I would feel that way if I read an erotic story about a rape. This is not BDSM porn; this is like abuse porn!"
Which partially stems from its source material, Alptraum said. "'Fifty Shades' is growing out of 'Twilight,' which was a fantasy about a creepy dude who likes you so much, even though you're boring and dumb, that he wants to control your entire life. 'Fifty Shades' is that plus sex."
Bussel is more accepting of the books' troubled relationship so long as it remains fantasy. "I understand the argument that it presents this as an unrealistic and troubling portrait of their relationship. I agree with that on some level, but I also don't think that people are reading it as an instructional manual."
"I give the readers who are reading it a little more credit than that. I hope that people aren't looking to 'Fifty Shades' as a model of what to do. I don't think that's what E.L. James intended." She added: "I do think there are issues to Christian being a stalker, and I don't think most straight women would want to be with someone like him, as controlling as he is. It still works as a fantasy for lots of women."
To that extent, Alptraum agreed: "In real life, consent is paramount. In real life, talking about boundaries and being respectful of your partner is incredibly important. But in your fantasy life, whatever! Some people might like violent video games where they shoot people; that's not how they're going to act in real life. In your fantasy, you can feel that excitement and fun, and you never have to deal with the fallout, which is not fun. It's not what BDSM is."
As for adventurous couples looking to try out new things this weekend:
"As a dominant, you want to be sure you have the person's consent because it might not be totally clear from their words," Bussel said. "If you're role-playing and the [submissive] might be outwardly protesting, maybe they're saying no, but then you have another word as your safe word. You want to be very clear and make sure that person is consenting. For the submissive, you have the right to say yes or say no, and that those boundaries are established. Consent is important no matter what kind of sex we're talking about."
Alptraum stressed the importance of consent for all kinds of sex, not just kink. "Beyond any BDSM, we as a culture have done a s----- job at teaching consent. Even people having vanilla [non-kink] sex have difficulty dealing with consent."
She offered extra advice for interested parties: "You need to continue an open dialog with your partner. Maybe you and your partner create a list of what is and is not OK. Obviously, there's safe words, and that can be used in a variety of different ways. Some people have safe words, others have safe gestures, but they have something that allows them to signify something has gone wrong and they are tapping out. You have to establish a framework and environment where these conversations happen."
© Copyright IBTimes 2023. All rights reserved.