I Can Haz Journalism: The Listicle (And The GIF) As Storytelling Devices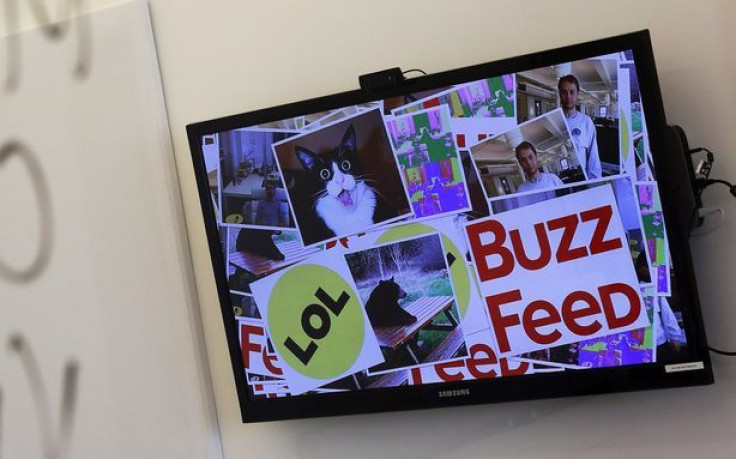 Can listicles function as a legitimate journalistic form?
I felt forced to reconsider the question after this tweet from Joel Cifer:
I disagreed with him; I liked the listicle format for this particular op-ed. While there are some problems with it, as it doesn't really get into a whole lot of depth on the issue, I think it works quite well for an opinion piece; it quickly conveys some of the facts and responses to student loan rates in a fairly easy-to-consume format while not being all that different from a standard op-ed.
So why aren't we using this as a legitimate way of telling stories?
At this point, I was going to reference this Buzzfeed piece, Behold The Horrifying Way Maraschino Cherries Are Made, but it is no longer in its original form. Where the video currently is used to be a series of GIFs, walking through the process of making the cherries with amusing explanatory captions to go along with them. I assume they've been removed for copyright infringement.
This is a form of story telling. I imagine a written piece on the subject would not have anywhere near the impact the listicle (or video) has. You can organize these lists into a story, the same way you can organize words. No one denies that a video can tell a story, so it seems like, in the Internet age, we shouldn't be shying away from GIFs as a storytelling device.
But it appears the listicle, even within Buzzfeed itself, suffers from a bit of a branding problem. I sifted through Buzzfeed's Politics section to see if I could find another example of a listicle providing useful information and context on a current event, and I was surprised to only find "These Republicans Who Want To Limit Food Stamps Represent A Lot Of Food Stamp Recipients," which is basically just a chart.
The problem is the listicle is often conflated with pieces like "21 Pictures That Will Restore Your Faith In Humanity" and lists of cat gifs. But as Buzzfeed expands its editorial vision into serious news and information, I find it surprising its use isn't more prevalent.
The flip side to this is in trying to force a story into a listicle format. My colleague Ryan Neal was bothered by Buzzfeed's use of the format for explaining the Egyptian revolution in Jurrasic Park GIFs. Ryan raises some great points; besides the fact that the analogies are bad and inconsistent, it's insulting to the significance of the event to reduce it to its similarities to a movie. But I do think Buzzfeed wants to do serious journalism, and some of its long-form writing has been quite good.
I'm curious to see if Buzzfeed can merge the serious with the silly to provide information and context to those who want it.
© Copyright IBTimes 2023. All rights reserved.