Find Out What WHO Is Saying About Origins Of Coronavirus
It is "extremely unlikely" that the novel coronavirus that causes COVID-19 was somehow leaked from a Chinese virology lab as some conspiracy theories claim, the World Health Organization said Tuesday.
A WHO team is tracing the origins of SARS-CoV-2, the novel coronavirus that causes a disease that has left an estimated 2.3 million people dead worldwide. The WHO team said it would no longer pursue the lab accident theory in its research into the origins of the new coronavirus strain.
Peter Ben Embarek, a food safety and animal disease expert for WHO, said Tuesday that the initial findings suggest the virus jumped species to infect a human, though that theory would require "more specific targeted research."
"However, the findings suggest that the laboratory incidents hypothesis is extremely unlikely to explain the introduction of the virus to the human population," he was quoted by The Associated Press as saying.
Beijing has routinely rejected the theory that the virus escaped from the Wuhan Institute of Virology, which holds an exhaustive library of virus samples. The coronavirus variant was first discovered in China's central Wuhan province in December 2019.
SARS-CoV-1 led to an outbreak in the early 2000s that left around 700 people dead. A 2018 study from the Wuhan Institute suggested the virus was transferred to humans by a bat species, similar to early findings into the strain behind COVID-19.
The notion that the virus was released from the Wuhan lab was perpetuated in part by former President Donald Trump, who routinely referred to SARS-CoV-2 as the "China virus." The lab is relatively close to a wildlife market in the province, lending credence the theory the virus was somehow released.
Peter Daszak, a member of the WHO team, told USA Today that it's easy to imagine a situation where a lab accident goes wrong, a popular cinematic theme, but that's simply not the case.
"Every year there are millions of people going in bat caves and hunting and eating wildlife. It happens every day," he said. "They are being exposed to bat viruses every day. It only takes one of these people to go to a city, cough and spread a virus."
According to USA Today, China was less than forthcoming with information related to the COVID-19 outbreak and government officials closely watched WHO's fieldwork in Wuhan.
But in a video broadcast by China's official Xinhua News Agency, Liang Wannian, a Chinese member of the WHO investigatory team, said the study was a groundbreaking example of a collaborative effort at tracing the origins of the virus.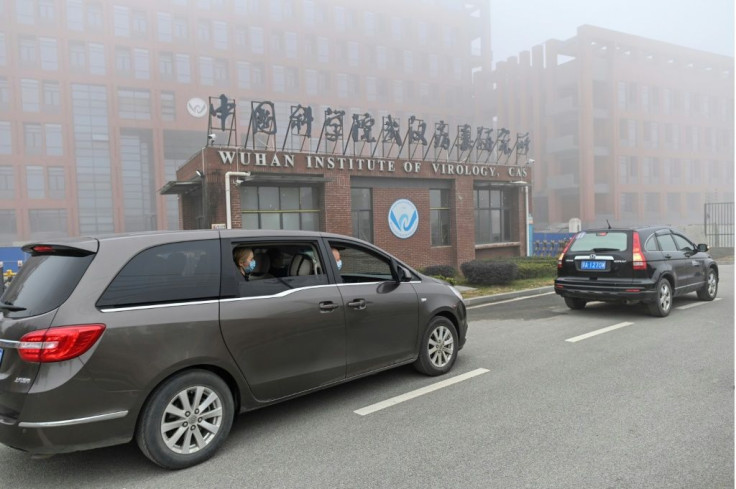 © Copyright IBTimes 2023. All rights reserved.