'Fire Tornado Warning' Leaves California Residents Rattled
Although people in California and Nevada have experienced their fair share of wildfires, residents were left rattled after the high temperatures and the blaze turned into a "fire tornado."
On Saturday, The Washington Post reported that the National Weather Service in Reno, Nevada issued what is believed to be the first-ever "fire tornado warning."
The alert for Lassen County in northern California revealed that "a pyrocumulonimbus from the Loyalton Wildfire is capable of producing a fire-induced tornado and outflow winds in excess of 60 mph."
The statement continued, "This is an extremely dangerous situation for firefighters."
John Mittelstadt, a Reno-based meteorologist with the National Weather Service told NBC News that the fire's unpredictable path was a cause for concern when it came to the safety of residents and first responders. "The big concern is that it's extremely erratic fire behavior," he explained.
"For any of the firefighters who are working on one flank of the fire, all of a sudden, there is no way to predict what the winds are going to do or how strong they are going to be."
Those who witnessed the "fire tornado" took to Twitter to share their theories on what caused the tornado.
"The universe taking out its anger on the world. "Mother nature got so mad [people] weren't staying inside so she gave the [San Francisco] Bay bipolar weather, [Northern California] got a fire tornado, and [Southern California has] got to worry [about] the San Andreas fault earthquakes," the individual wrote.
Another person added, "The first ever fire tornado in California. Bro 2020 really does hate us."
Meanwhile, one resident urged others to get to a safe place until the tornado passes. "We have a legit fire-tornado starting in NorCal outside of Reno. Drive past it earlier. Glad to be home already. Stay safe out there! This is insane," the individual wrote.
Reports of the "fire tornado" comes after a multi-day heatwave caused rolling blackouts across California.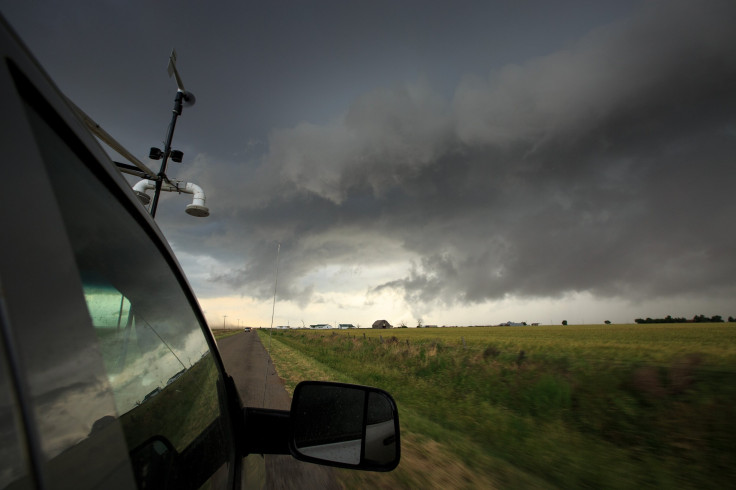 © Copyright IBTimes 2023. All rights reserved.