Firefighters Gang-Raped Teen, Posted Video Online, She Alleges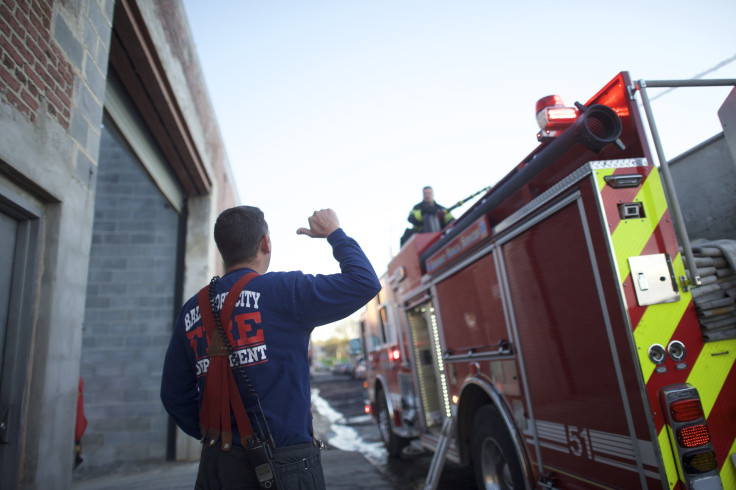 Six Virginia volunteer firefighters were charged with gang-raping a 17-year-old girl, filming the assault and sharing it on social media.
The six members of the Strasburg Volunteer Fire Department were charged Tuesday with contributing to the delinquency of a minor. Two of the men were department leaders, FOX5 reported.
Police charged 26-year-old Nathan Hirschberg, 24-year-old Andrew Key, 36-year-old Dale King, 21-year-old Bradly Marlin, 32-year-old Christopher Pangle and 25-year-old Fabian Sosa with contributing to the delinquency of a minor, a misdemeanor which could bring up to 12 months in jail and/or $2,500 in fines, Fox 2 reported.
They were arrested over the New Year's Eve weekend after a Virginia State Police investigation. The investigation dated back to April and a search warrant in connection to the case was unsealed in November.
The original search warrant documents named five firefighters, but police later confirmed that a sixth person was facing charges. It said a concerned citizens in Strasburg had alerted the mayor about a video showing the "gang rape of a 17-year-old white female by members of the Strasburg Fire Department." The alleged acts happened at three different locations, including the firehouse.
The victim's mother showed investigators screenshots of videos that were circulated on the social media platform Snapchat, according to Fox 5.
The screenshots appeared to show the victim "highly intoxicated" and intimidated by the firemen. The girl stated in the affidavit that she felt drunk at the time of the incident and that the sex was not consensual with at least one of the suspects.
Strasburg Mayor Rich Orndorff Jr. said in November: "It's very disheartening. It does not reflect the town of Strasburg. It does not reflect volunteer agencies, and as I say, it doesn't reflect the entire Strasburg Fire Department. This is very difficult on a close-knit community. I feel that we will persevere and Strasburg will be Strasburg and we will get through this."
This is not the first time in recent months that firefighters were accused of sexual harassment or assault. A similar incident took place in Maryland in December, where four volunteer firefighters of the Fallston Volunteer Fire and Ambulance Company (FVFAC), faced charges after the Harford County Sheriff's office investigated claims of sexual assault and harassment, Fox 45 reported.
According to charging documents, there were two specific incidents reported of attempted sexual assault of a 17-year-old member during the summer of 2017 and a harassment incident in November.
In another incident in December 2017, five male fire cadets lost their jobs with the Milwaukee Fire Department after the department's administrators received several complaints from several female fire cadets. Weeks prior to the firing, the Milwaukee Fire Department acting lieutenant was criminally charged with sexual assault and harassment of a female co-worker.
According to reports, Michael Peden was serving as an acting lieutenant in the department when he repeatedly groped a co-worker and gave her low marks on her work evaluation after she complained.
Paden pleaded not guilty and is due back in court this month. In its statement at the time, the fire department reiterated that it took harassment claims "very seriously" and had several policies addressing it.
© Copyright IBTimes 2023. All rights reserved.