Firefighters Hang Noose, Draw Phallic Images On Black Colleague's Family Photos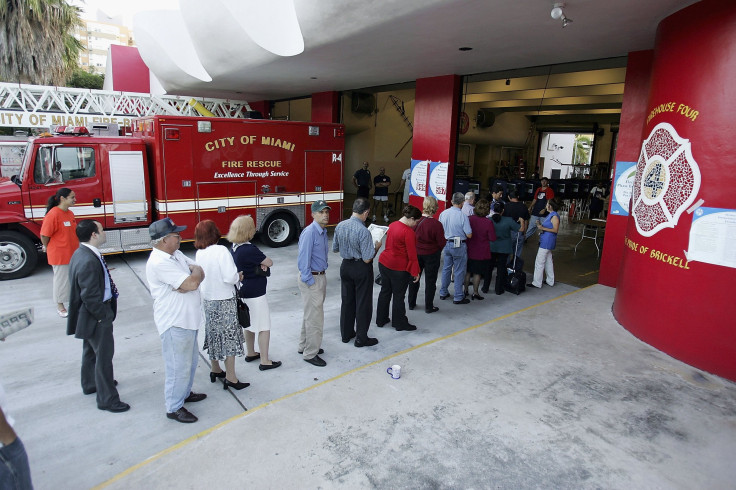 Six Miami firefighters were fired Wednesday after they allegedly hung a noose over a black colleague's family picture and drew inappropriate images on a photo of his wife, the Miami Herald reported Wednesday. City of Miami Fire Rescue Department officials called the incident "sexually explicit and racially offensive."
Miami police began an investigation following the Sept. 9 events. City manager Daniel Alfonso released a statement Wednesday informing the public of the terminations. Eleven workers were originally relieved of duty with pay prior to the firing of the six, according to Alfonso. He also said the investigation into the five workers who possibly had lesser involvement in the incident would continue.
"It is the policy of the City of Miami to provide a workplace for all employees that is free from intimidation, threats or violent acts," Alfonso said in a statement. "We cannot and will not tolerate behavior that is disrespectful, hurtful and compromises the integrity of the department and the City of Miami."
Jose Rodriguez, the police major overseeing internal affairs at the time of the incident, said police responded to a potential case of vandalism at the fire station. Upon further knowledge of the situation, however, the case became a civil investigation led by fire department executives. The exact events involved someone making a noose out of twine and hanging it over a family photo of a black lieutenant. Other co-workers drew lewd, phallic images on the man's photos, including some on pictures of his wife, his children and their grandmother, reports said. Investigators were unable to discern who made the noose.
Freddy Delgado, president of Miami's International Association of Firefighters, explained the union realized the incident occurred after Fire Chief Joseph Zahralban brought it to light. He emphasized that people should not draw conclusions about the firefighters without knowing more details about the situation.
"We expect all of our members to be provided a safe, comfortable workplace and also to fair and complete investigations and just discipline when it's warranted. We have not yet been provided with all the information that the city relied upon in making the decisions it did today," he said. "We are very disturbed by the allegations and look forward to the opportunity to review all the facts."
The city of Miami was expected to hold a press conference Friday to elaborate upon the firings.
© Copyright IBTimes 2023. All rights reserved.