First Amendment Rights 2016: Top 10 Worst Free Speech Colleges In The US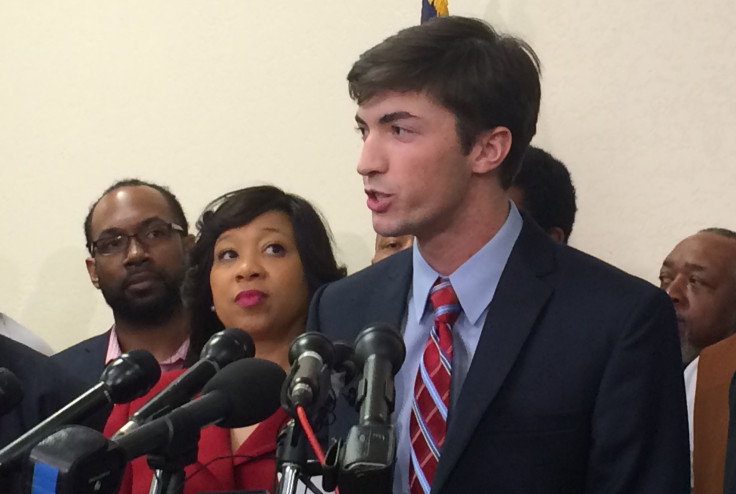 It may be difficult to find people who disagree that the members of Sigma Alpha Epsilon fraternity at the University of Oklahoma (OU) seen on video uttering a racist chant brought some shame to their school last year. But how the school responded to the scandal, expelling two members of the fraternity last March for leading the chant, was a violation the students' First Amendment rights, experts have said.
Racist or offensive speech is protected by the U.S. Constitution, so long as it doesn't constitute a true threat or incite others to commit a crime. Therefore, OU's decision to expel the students helped the Norman, Oklahoma, campus land on a list of top 10 worst colleges for free speech, published Wednesday by the Philadelphia-based Foundation for Individual Rights in Education (FIRE).
Even as nearly half of America's universities and colleges regulate speech in a way that violates First Amendment standards, FIRE takes an annual look at the worst offenders of student and faculty free speech rights. While public institutions are bound by the free speech guidelines in the Constitution, private colleges that don't have the same guidelines often promise to protect those rights and fail to do so, FIRE said.
"This past year, free speech on campus took center stage and became international news," said Greg Lukianoff, FIRE's president and CEO. "Too often students find their voices silenced, and increasingly their professors are finding themselves in the same boat."
Poll: There is a lot more racism in America than we are willing to admit | InsideGov
The schools on this year's list include Mount St. Mary's University in Emmitsburg, Maryland; Northwestern University in Evanston, Illinois; Louisiana State University in Baton Rouge, Louisiana; University of California in San Diego, California; Saint Mary's University of Minnesota in Winona, Minnesota; Marquette University in Milwaukee, Wisconsin, Colorado College in Colorado Springs, Colorado; University of Tulsa in Tulsa, Oklahoma; and Wesleyan University in Middletown, Connecticut.
OU, as mentioned above, made FIRE's list because of its expulsion of the fraternity members "without notice of the charges against them or an opportunity to contest those charges," Lukianoff wrote in an article for the Huffington Post. But other colleges made the list for reasons that included decisions to fire faculty members, for criticizing the university president's plan to expel low-performing freshmen and the suspension of a student who made a six-word joke on social media.
"If this year's 'worst' list proves anything, it's that even tenured faculty members aren't safe from the censor's muzzle," Lukianoff said in a statement released Wednesday. FIRE, a nonpartisan educational foundation, said it works with civil rights and civil liberties leaders to address free speech and expression issues on U.S. college campuses that make its annual list.
© Copyright IBTimes 2023. All rights reserved.