First Case Of Deadly Rabbit Virus Detected In South Carolina
KEY POINTS
RHDV2 is a highly contagious disease that can kill rabbits
The disease has been reported in Arizona, Utah and Connecticut
Authorities have urged pet owners to get their animals vaccinated
A highly contagious and deadly virus has resulted in the death of numerous rabbits in South Carolina.
After testing the rabbits found dead in a homestead in Greenville County, authorities detected Rabbit Hemorrhagic Disease Virus Type-2 (RHDV2), the Clemson University Veterinary Diagnostic Center said in a statement Thursday.
The diagnosis was further confirmed by the U.S. Department of Agriculture's Animal and Plant Health Inspection Service (USDA-APHIS).
Notably, this is the first time the detrimental RHDV2 virus has been detected in the state. Since being first reported in 2018, the virus has emerged to be an epidemic in several Western states. The disease has already killed multiple rabbits in Arizona, Utah and Connecticut.
Meanwhile, authorities urged pet owners to get their rabbits vaccinated and remain on alert for possible symptoms. Rabbits infected with RHDV2 have a lean 30% chance of survival, the university said.
"Clinical signs of the virus include sudden death, anorexia, lethargy, conjunctivitis, respiratory signs and bloodstained noses or mouths," the university added.
Officials notified that surviving rabbits have been placed in quarantine. In addition, the animals will be contained in hutches to avoid further spread as well as contact with wild rabbits.
Will Dillman, assistant chief of wildlife for the South Carolina Department of Natural Resources, warned that RHDV2 poses a serious threat to wild populations in South Carolina. "It is important that we do what we can to prevent contact between infected feral rabbits and wild rabbits," he said.
It is believed that while humans cannot be infected by RHDV2, they can spread the deadly virus. Furthermore, the virus can be transmitted through direct contact with infected rabbits, water, hay, feed and other things used in taking care of rabbits.
There is so far no treatment available for the virus, as per reports.
The USDA issued some recommendations to enhance the protection of rabbits against the virus. These include preventing visitors from handling pet rabbits without protective clothing like coveralls, shoe covers and gloves; always washing one's hands with soap before and after caring for a pet rabbit and not letting other pet rabbits or wild rabbits have contact with one's own rabbits.
One should also sanitize all equipment and cages taken out of the rabbitry before they are returned to the space. Working with a veterinarian to learn more about disease prevention and containment practices that can help enhance the health of one's rabbit is also recommended.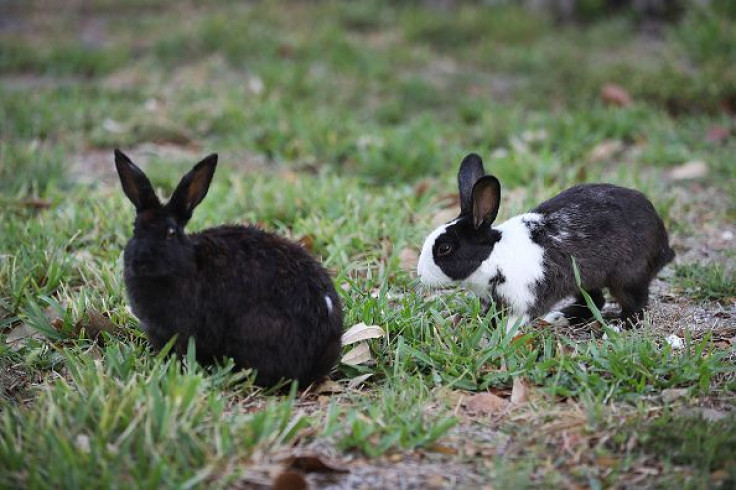 © Copyright IBTimes 2023. All rights reserved.