First Dance At Robert Pattinson And FKA Twigs' Wedding: Choreographer Reveals Details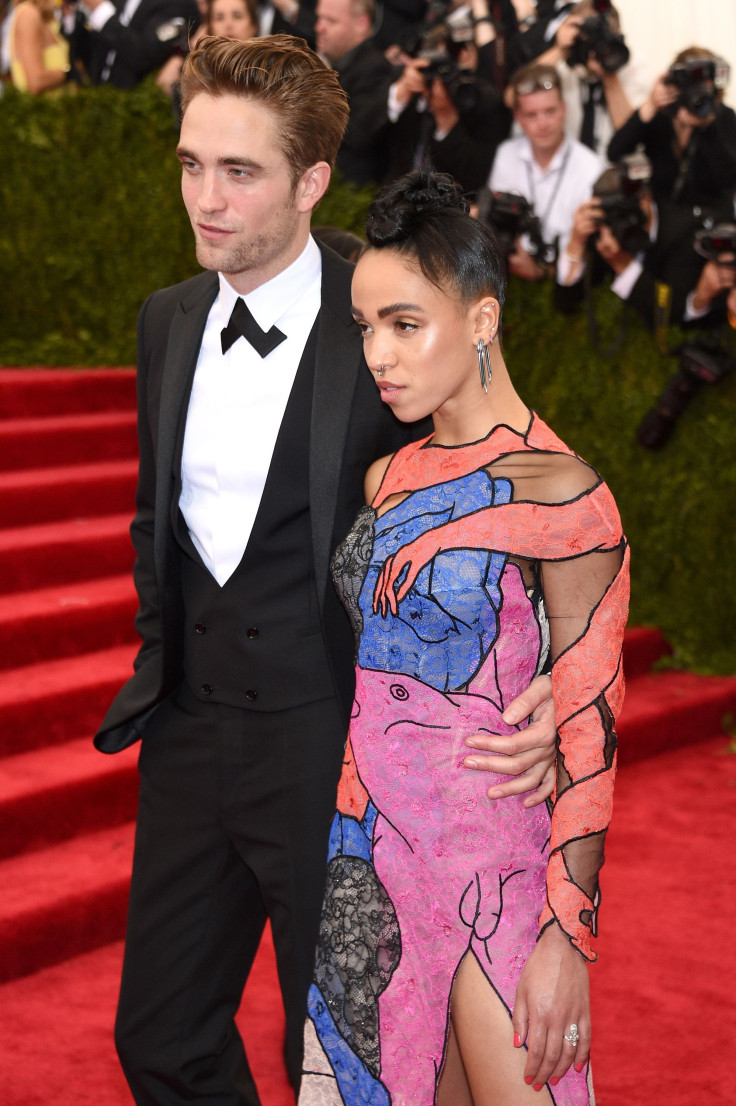 FKA twigs and Robert Pattinson have not yet confirmed anything about marriage plans, but details about their first dance at the wedding are already out.
Twigs' choreographer Aaron Sillis has dished out new details about the first dance at their reception. "I don't think that would be twigs' vibe – she's more low-key," Sillis told Mirror UK, ruling out any planned dance routine at the wedding.
"She'd probably just improvise," he said. Sillis is also former dancer for Take That, Rihanna, Justin Bieber and Katy Perry. He has choreographed twigs' videos for "Glass & Patron" and "Pendulum."
The choreographer also praised Pattinson, saying that he is "supercool" about the wedding. The "Twilight" star reportedly proposed to the British singer in April.
The "Water Me" singer is often spotted wearing a ring on her finger. Pattinson and twigs made their relationship public when the two walked hand-in-hand at this year's MET Gala event. The two looked relaxed in each other's company and posed for the photographers.
However twigs is yet to confirm she is getting married to Pattinson. In a recent interview with Sunday Times, the "Pendulum" singer got visibly annoyed when the journalist asked about her marriage and affair with Pattinson.
"Who told you I was getting married?" twigs asks The Sunday Times journalist. "You might read somewhere I'm a monkey and it doesn't mean I am," she added. She goes on to say she is "not prepared to talk about my private life. I don't really understand the fascination." The singer also told the interviewer that it would be her "last interview."
In the same interview, the singer was asked if getting married in the future will affect her creativity. "No, I don't think it works like that. Don't you get freedom with age and experience, not confines?"
© Copyright IBTimes 2023. All rights reserved.