'Five Nights At Freddy's' Movie Being Produced By 'Get Out' Producer Jason Blum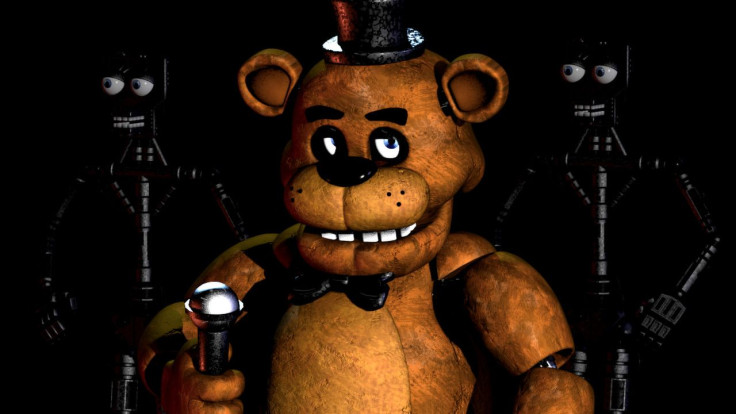 Five Nights At Freddy's movie planning has been in the works for more than two years, and it was just recently announced that Get Out's Blumhouse Productions would be handling the adaptation. Unsurprisingly, studio CEO Jason Blum has been confirmed as producer. He recently spoke to Fandom about what will make the film great.
"I'm excited about Five Nights At Freddy's. It's kind of horror. I've been working with Scott Cawthon on trying to turn that into a movie. I'm really, really, really pleased about that. That game has a rabid fan base, and I would say without Scott it wouldn't make a good movie. But I think Scott has a very clear idea of what he wants the movie to be, and I think, because we're using the same creator as the game in Scott, I think it'll be a great movie. If it weren't for that, I'd be skeptical about a Five Nights movie.

"When have you seen a remake of a video game that was very closely overseen by the person who created the video game? We're going to take a different approach, and I have faith it'll work out."
Read: Five Nights At Freddy's Creator Appears To Be Working On New Game
Like most video game movies of the modern day, Five Nights At Freddy's has seemingly suffered from a somewhat turbulent production cycle. The project was originally announced as a Gil Kenan Warner Bros. film and was "back at square one" as of February of this year. The Blumhouse Productions partnership was first made public in March, and it's unclear if any of the former staffers are still involved. In a blog post, Cawthon said progress was limited by "several delays" due to "problems within the movie industry as a whole."
With this setback in mind, Cawthon has promised to create a Five Nights At Freddy's movie his fans want to see. If accolades are any indication, it seems he's found a solid partner in Blum. Not only is he an aficionado of the horror genre in which the series resides, but he's also been involved with critical darlings like Get Out, Whiplash and The Normal Heart. Those three films show that skill and versatility are attached to Five Nights At Freddy's in a way that might make it an enjoyable ride.
Five Nights At Freddy's is a virally popular point-and-click horror series where players take control of a night security guard at a restaurant filled with haunted animatronics. That premise evolves into much deeper lore about a series of child murders and the person or thing responsible for them. It's spawned four direct sequels, a spinoff and even a novel.
Read: Five Nights At Freddy's Movie Being Developed At Blumhouse Productions
Aside from films, there are a few imminent Five Nights At Freddy's releases fans should know about. On June 27, Five Nights At Freddy's: The Twisted Ones, releases as a book. It's followed by the Freddy Files retrospective guidebook in August. Scott also appears to be working on a new game, but nothing is official yet.
Five Nights At Freddy's is available on PC and mobile devices.
What are your thoughts on the Five Nights At Freddy's movie? Can it be good? Tell us in the comments section!
© Copyright IBTimes 2023. All rights reserved.
FOLLOW MORE IBT NEWS ON THE BELOW CHANNELS