'Fixer Upper' Season 5 Canceled Or Renewed ? Chip, Joanna Gaines Reveal HGTV Hit's Fate On Instagram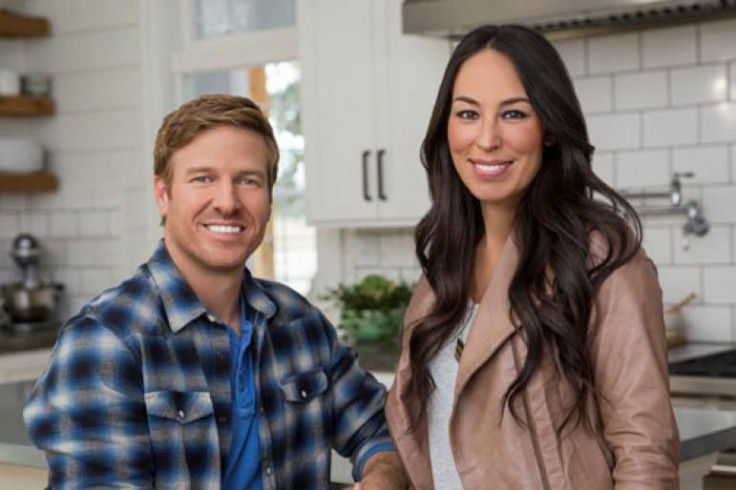 Get your hard hats on and prepare to dive into an all new season of "Fixer Upper."
Stars Chip and Joanna Gaines have announced that the HGTV show will be returning for Season 5 amid uncertainty from fans. The show is currently airing new Season 4 episodes, the most recent of which aired Tuesday. Joanna revealed several weeks ago that she, Chip and the crew were hard at work filming, but did not announce when fans could expect Season 5 to premiere.
The show generally airs a new season in the winter months, between the end of November and early December. This pattern has fans speculating that Season 5 will return in November 2017. There has been no confirmation of this fact from HGTV or "Fixer Upper" stars Chip and Joanna, but both Season 3 and Season 4 premiered on Dec. 1, 2015, and Nov. 29, 2016, respectively.
Read: "Fixer Upper" star Joanna Gaines reveals her job outside of HGTV.
"Fixer Upper" fans will be elated to hear from the show's stars that the program is returning after controversy rocked the seemingly perfect couple's image last year. In November, it came to light that the Gaines' were associated with the Antioch Community Church, which has made their anti-gay stance no secret. In addition to opposing gay marriage and homosexuality as a whole, Buzzfeed revealed that the church supports the controversial practice of conversion therapy. At the time, HGTV released a statement in which the network claimed they did not "discriminate against members of the LGBT community" and were proud to feature all kinds of people on their shows.
Neither Chip nor Joanna have directly commented on the drama, the pair only tiptoeing around the controversy. In a recent blog post Chip reflected on 2016, calling it "tough." Additionally, he wrote that society has never been "more divided" than it is now. He said that neither he nor Joanna would stand for being "baited" into further contributing to the division of mankind.
"In my lifetime, I can't recall humanity being more divided," Chip wrote. "Plenty of folks are sad and scared and angry and there are sound bites being fed to us that seem fueled by judgement, fear and even hatred. Jo and I refuse to be baited into using our influence in a way that will further harm an already hurting world, this is our home. A house divided cannot stand."
As Vanity Fair writer Laura Bradley points out, Chip never directly addressed he and Joanna's stance on homosexuality or gay marriage. Instead, he suggested that he and his wife have "personal convictions" and care about their fellow man. Chip wrote that both he and Joanna would continue "pulling for you," regardless of race, gender, sexual orientation and so on. In closing, he conveyed the message that while people may not always see eye-to-eye, it is always worth it to attempt to "build bridges."
"We are not about to get in the nast business of throwing stones at each other, don't ask us to cause we won't play that way," he wrote. "You wanna talk about how to build bridges between people that disagree? We want to be a part of that conversation. Do you want to talk about healing and compassion and kindness and restoration? We're in the restoration business, we can for sure make time for that."
Tune in to "Fixer Upper" Tuesdays at 10 p.m. EST on HGTV and stay tuned for a premiere date for Season 5.
© Copyright IBTimes 2023. All rights reserved.