'Fixer Upper' Star Joanna Gaines Talks New Paint Line Magnolia Homes — Which You May See In Season 4 Of The HGTV Series!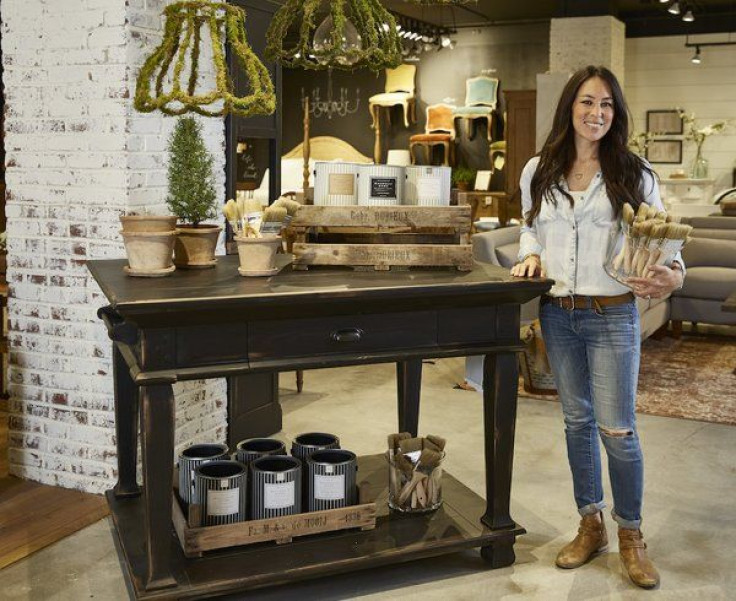 ­
Joanna Gaines wants to help you transform your home with the quick, swipe of a brush! Recently the Texas-based designer, who stars on the HGTV home renovation series "Fixer Upper" with her husband Chip, released a premium interior paint collection with KILZ called Magnolia Homes — and it's just as stunning as you would imagine.
"Working with the KILZ ® Brand to develop my own paint collection was an amazing opportunity," Joanna said in a press release before revealing to International Business Times what inspired her to launch her own line.
"Adding a fresh coat of paint has the ability to completely transform the look and feel of a space, but there are so many colors to pick from that the process of choosing can be overwhelming," she explained the problematic issue for many DIYers. "I was inspired by the idea of making the paint selection process simple by developing classic shades of high quality paint."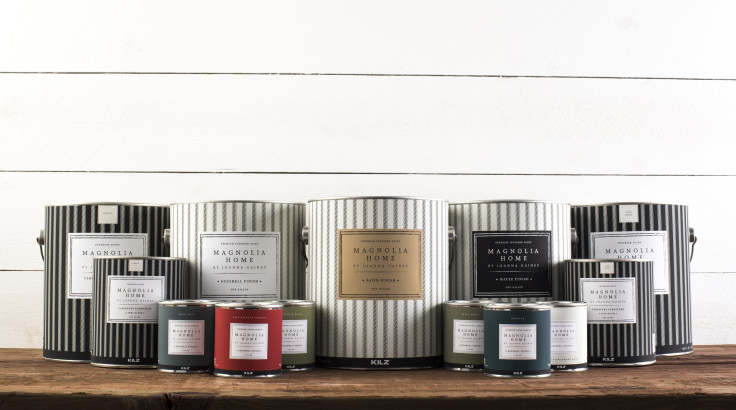 Joanna's collection features 25 classic and effortless colors, each which were influenced by something or someone important to the stylish TV star. "For example, one of my favorite [colors] is Ella Rose," she told IBT. "This shade of pink is a true classic and never goes out of style. That's why I named it after both my grandmother and my daughters — they're timeless beauties, equally gracious and graceful!"
Joanna and Chip's three other children — Drake, Duke and Emmie Kay — were also the inspiration behind other colors within the line, as well as Chip's wedding band and even the Gaines' adorable farm animals! "Each color has a unique and personal story," Joanna elaborated, stating that every, versatile color matches an "array of personal style aesthetics" … just like Joanna's clients!
IBT asked the shiplap-loving country girl if her eclectic line would be featured in Season 4 of "Fixer Upper," which is set to hit the small screen in the fall. "We might!" she responded, explaining that in addition to her paint line simplifying the process for clients it also makes renovating homes easier for her, too. "This collection was inspired by the idea of making your life easier, but it'll definitely be a great too for me as I'm designing spaces for clients."
"Fixer Upper," which is currently being filmed, will return in the fall. In the meantime, fans of the HGTV series can purchase the Magnolia Home paint collection at MagnoliaMarket.com.
© Copyright IBTimes 2023. All rights reserved.