'The Flash' EP Teases Big Season 4 Episode For Cisco And Gypsy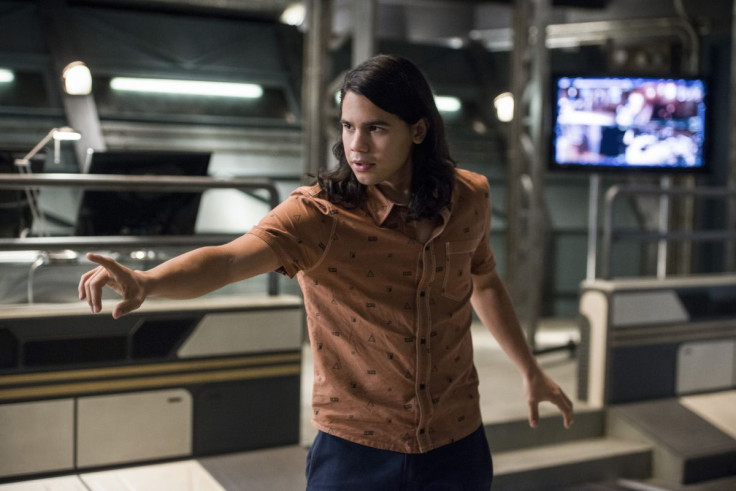 "The Flash" Season 4, episode 4 is going to be a big hour for Cisco and Gypsy.
In a new featurette teasing the fourth season of the CW series, executive producer Andrew Kreisberg revealed that Cisco (Carlos Valdes) and Gypsy (Jessica Camacho) shippers are going to love the fourth episode of the new season.
"Season 4, episode 4 is probably one of my favorite ideas we've ever come up with that involves Cisco and Gypsy," Kreisberg said. "I think the fans are gonna die."
But fans won't wait that long to see Gypsy back on the show, as Kreisberg revealed that the inter-dimensional bounty hunter returns to the series as early as Season 4, episode 2.
"We love them," the exec producer said of Valdes and Camacho. "They're hilarious together. The best casting on the show is when somebody joins the show and feels like they've been there from the beginning. Jessica has joined this long list of amazing people who just feel like they have been part of the show all along. And she and Carlos have amazing chemistry."
In a recent interview with ComicBook.com last July, Valdes pointed out that Cisco and Gypsy's intra-dimensional powers have been really helpful in making their long-distance relationship work. "We breach in and out like it's nothing." Valdes explained of how Cisco and Gypsy get to see one another. "It's just like walking from A to B."
Gypsy was last seen in the Season 3 finale, in which she saved Cisco, aka Vibe, from getting killed by Killer Frost (Danielle Panabaker). Cisco didn't initially appreciate Gypsy's effort to save him, but when the Earth-19 resident told him that they are "connected" and that's why she sensed that he was in trouble, the mechanical engineer realized that he should have been grateful for what she did.
Despite the little misunderstanding, Valdes confirmed to TV Guide that Cisco and Gypsy are "actually still in a relationship" with each other at beginning of Season 4. And with Camacho set to return for Season 4 as a recurring guest star, Valdes said that fans can expect Cisco and Gypsy's relationship to "definitely go to the next level" next season.
But with the recent casting of Danny Trejo as Gypsy's father, it looks like Cisco and Gypsy's relationship will be tested in a whole different way when the show returns.
"The Flash" Season 4 premieres on Tuesday, Oct. 10, at 8 p.m. EDT on The CW.
© Copyright IBTimes 2023. All rights reserved.