'The Flash' Season 1 Spoilers: Episode 6 Synopsis Released; What Will Happen In 'The Flash Is Born'? [VIDEO]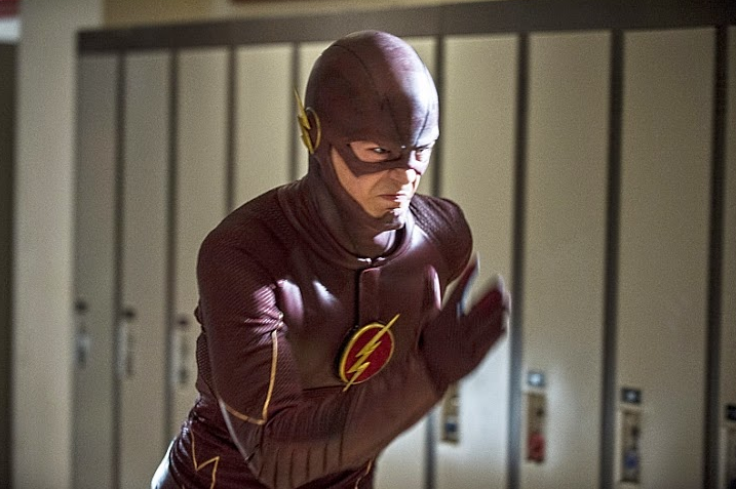 In the last episode of "The Flash" on the CW, Barry (Grant Gustin) got in a fight with Isis over her "streak" blog, but she will be important in episode 6, "The Flash is Born," when Barry faces his toughest foe yet.
According to the synopsis, Barry and the S.T.A.R. Labs team will be up against Tony, a dangerous meta-human who can turn himself into girded steel, an ability that will make him difficult for Barry to fight. But Cisco (Carlos Valdes) has a plan. The promo for the episode reveals that Barry will have to be going fast enough to create a sonic boom if he is going to do damage to Tony, meaning the Flash will have to push himself harder than ever if he is going to stop his new enemy.
Watch the promo for episode 6 below:
Meanwhile, Barry will have other problems to deal with. Apparently, Eddie (Rick Cosnett) will witness Tony's powers during one of the meta-human's attacks and start asking Joe (Jesse Martin) questions the detective does not want to answer. Meanwhile, Isis' (Candice Patton) blog has already been an issue for Barry, and it will get her into trouble in the new episode. It is becoming much harder for Barry to keep his superhero secret.
Plus, Joe, who has been helping Barry reopen his mother's murder case, will bring in Dr. Wells (Tom Cavanaugh) to help. Can Joe trust Wells after everything fans have seen?
A title like "The Flash is Born" promises a big episode from the CW series. Can Barry figure out how to stop Tony? Fans will have to tune in next week to find out. "The Flash" airs Tuesdays at 8 p.m. EST on the CW.
How long can Barry keep his alter-ego secret? Tweet your thoughts to @Ja9GarofaloTV.
© Copyright IBTimes 2023. All rights reserved.