'The Flash' Season 2 Spoilers: Episode 16 Synopsis Released; What Will Happen In 'Trajectory'?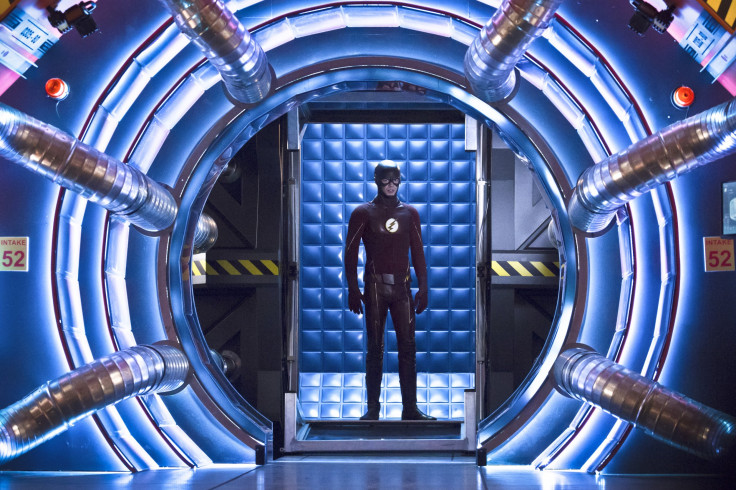 "The Flash" will return with an all-new episode March 22 after taking a brief hiatus. Although its previous installment concluded with a massive cliffhanger, the series will put villain Zoom on the back burner while the team handles a different speedster threat.
Throughout Season 2 of the CW's hit superhero show, Barry Allen (Grant Gustin) has learned he isn't the only superfast person out there. The discovery of alternate universes proved there are other realities that speedsters are capable of visiting where Barry wasn't the one who was struck by lightning during the particle accelerator explosion that led to his superspeed. However, this doesn't mean that he's done being surprised by them.
"Deciding to blow off some steam, Barry and the team head out for a night on the town only to encounter an unexpected speedster who is up to no good," the episode's official plot synopsis reads. "Iris (Candice Patton) is challenged by an assignment from her new boss (guest star Tone Bell), and is surprised when friction turns to flirtation."
In a teaser trailer for episode 16, titled "Trajectory," a bit more information is revealed. It appears the new player in town is giving The Flash a bad name by using superspeed to commit petty crimes throughout Central City. When the STAR Labs team finally catches up, they learn they've encountered their first female speedster. While Cisco (Carlos Valdes) couldn't be happier — in terms of totally scientific purposes — Barry isn't too keen about having his alter ego's name dragged through the mud.
In addition, the below teaser reveals that Iris' work problems aren't completely separate from the lady speedster storyline. With a mysterious yellow blur being witnessed at some crime scenes, her editor, Scott Evans (Bell) sees it as an opportunity to finally take down the Central City hero in print. He seems to be assigning her a very negative story positing that The Flash has snapped and turned to a life of small-time crime. It was previously revealed that the new editor of Iris' paper isn't interested in any more fluff pieces about The Flash saving the city. Instead, he's ready to expose the superhero, but it's unclear why. In any case, he's clearly barking up the wrong tree by having Iris, who knows the hero personally, write the article.
"The Flash" Season 2, episode 16, will air on the CW Tuesday, March 22, at 8 p.m. EDT. Will you be tuning in to see how it all shakes out with the new speedster in town? Comment below or tweet your thoughts to @TylerMcCarthy.
© Copyright IBTimes 2023. All rights reserved.
FOLLOW MORE IBT NEWS ON THE BELOW CHANNELS